You Might Also Like
Explore This Issue
May 2013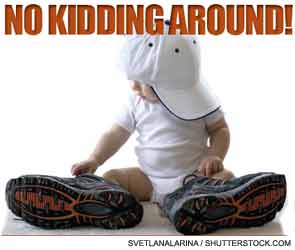 For many adult rheumatologists, pediatrics is a distant memory from medical school, a field whose unusual syndromes, confusing vaccination schedules, and alarmingly small, noisy, and vulnerable subjects were left behind with relief years ago. Yet some of those patients—perhaps one in a thousand—will develop inflammatory arthritis and need the help of rheumatologists. In many centers, pediatric rheumatologists are not readily available, and adult rheumatologists are called to step in. Further, with rare and unfortunate exception, these children with arthritis grow up to adulthood, and many will need ongoing rheumatologic care. This brief review is a primer for adult rheumatologists facing such patients. The good news is that the similarities between pediatric and adult arthritis vastly outweigh differences. The challenge is that there are differences, and some of these are important. The focus of this review is to highlight these distinctions.
ADVERTISEMENT
SCROLL TO CONTINUE
What Is Juvenile Idiopathic Arthritis?
Juvenile idiopathic arthritis (JIA) is the umbrella term used to characterize all types of inflammatory arthritis that arise without known cause before the 16th birthday. The term "JIA" was adopted to help resolve confusion stemming from two preexisting nomenclature systems, juvenile rheumatoid arthritis (JRA) and juvenile chronic arthritis (JCA), though the former abbreviation remains in widespread use. JIA encompasses several different phenotypes (see Table 1).1
Oligoarticular JIA (oligo-JIA) is arthritis that involves fewer than five joints in the first six months of disease. This subtype is the most common, and is the disease that accounts principally for the remarkable epidemiological peak in JIA incidence between years one and four of life.
ADVERTISEMENT
SCROLL TO CONTINUE
Polyarticular JIA (poly-JIA) by definition involves five joints or more in the first six months. A subset of poly-JIA patients have positivity for either rheumatoid factor or cyclic citrillunated peptide (CCP). Clinically, these patients are indistinguishable from those with adult seropositive rheumatoid arthritis.
Systemic JIA (sJIA) is a very distinct subset characterized by fever and rash, and commonly referred to under the eponym Still's disease. Psoriatic arthritis is also recognized as a JIA subset, while other spondylarthropathies are gathered together under the term "enthesitis-related arthritis" (ERA).
ADVERTISEMENT
SCROLL TO CONTINUE
Don't Get Hung Up on JIA Subtypes
Aside from sJIA, which is unmistakably distinct, and arthritis involving the spine and sacroiliac joints, which, as in adults, requires different therapy than peripheral arthritis, the distinctions imposed by this nomenclature are of limited clinical value. Neither genome-wide association studies nor peripheral gene expression studies, nor detailed clinical phenotyping provide solid support for the current subdivisions.2 Correspondingly, therapeutic trials in JIA have most commonly enrolled by polyarticular course, rather than by JIA subtype (i.e., onset pattern). This is not quite to say that "anything goes" with respect to disease phenotypes, however. In particular, fever is characteristic of sJIA but is not part of the phenotype of any other JIA subtype. In other contexts, fever accompanying joint swelling may reflect infection, lupus, or cancer.