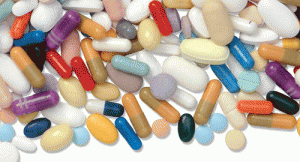 FDA Updates Drug Warnings
In regulatory news, the FDA has issued labeling changes—a boxed warning—for Droxia (hydroxyurea). The boxed warning alerts physicians and patients of the possibility of severe myelosuppression with the use of hydroxyurea, with a recommendation to monitor patient blood counts at baseline and throughout treatment.1 The recommendation is to reduce the medication dose and/or stop treatment, as needed. Additionally, patients should be advised to use sun protection while using hydroxyurea and monitor patients for potential malignancies, because the agent is carcinogenic.
Also By This Author
Late-Onset Neutropenia Following Rituximab Treatments
A recent study has evaluated the incidence and severity of late-onset neutropenia (LON) following treatment with rituximab (RTX) for patients with rheumatoid arthritis (RA) and other autoimmune diseases (OAIDs).2 Investigators worked with more than 2,500 patients of whom 1,975 were treated for RA, and all were part of the Autoimmunity and Rituximab (AIR) registry of the French Society of Rheumatology and the Club Rhumatismes et Inflammations. A neutrophil count was requested at inclusion in the registry and at each follow-up visit (three months, six months, then every six months and/or any time treatment changed). Patients were included in the evaluation if they had at least one follow-up.
ADVERTISEMENT
SCROLL TO CONTINUE
Neutropenia was defined by an absolute neutrophil count (ANC) of <1,500/mm3. Late-onset RTX-related neutropenia was defined as an ANC of ≤1.5 x 109/L starting at four weeks after completion of RTX therapy until 12 months following the last RTX infusion. LON has mainly been reported following RTX treatment for lymphoma, with sparse data in RA and OAIDs patients.
Follow-up data were collected every six months for up to seven years. Median follow-up for OAIDs patients was 17.4 months (ranging 5.6–29.1; 987 patient-years) and for RA patients it was 24.2 months (ranging 14.7–35.3; 4,179 patient-years). Neutropenia was reported in 85 patients (48 RA and 37 OAIDs). Forty-five patients were excluded due to the presence of neutropenia prior to RTX therapy.
ADVERTISEMENT
SCROLL TO CONTINUE
Neutropenia occurred after a median period of 4.5 months (ranging 3–6.5 months), following the last RTX infusion in the RA patients and five months (ranging 3–6.5 months) in OAIDs patients. One RA patient had neutrophils <500/mm3, seven RA patients had neutrophils between 500 and 1,000/mm3, and 17 RA patients had neutrophils between 1,000 and 1,500/mm3. The OAID patients who developed LON were: seven patients with systemic lupus erythematosus, seven patients with vasculitis and one patient with myositis.
Nineteen patients who developed neutropenia after RTX treatment were retreated with RTX. Of those 19, three developed neutropenia again. No patients developed infections or needed growth factor treatment. In the RA patients who developed LON, no baseline risk factors were identified, except age and female gender. LON in RA occurred, but cases were relatively mild. The authors recommend monitoring blood counts following each cycle of RTX.