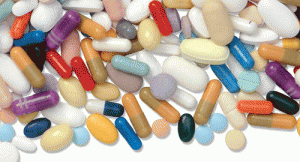 The U.S. Food and Drug Administration (FDA) has issued a new warning and precaution about the risks of severe and disabling joint pain related to the class of dipeptidyl peptidase-4 (DPP-4) inhibitors used to treat diabetes.1 Drugs in this class include alogliptin (Nesina), linagliptin (Tradjenta), saxagliptin (Onglyza) and sitagliptin (Januvia). All single-agent DPP-4 inhibitors and their combinations are subject to the warning. Combinations include sitagliptin/metformin and ER (Janumet/XR), saxagliptin/metformin ER (Kombiglyze XR), linagliptin/empagliflozin (Glyxambi), linaglitptin/metformin (Jentadueto), alogliptin/metformin (Kazano) and alogliptin/pioglitazone (Oseni).
Also By This Author
The onset of joint pain in patients taking these therapies can occur at any time during treatment, from one day to years after starting the drug therapy. Patients experienced symptom relief after discontinuing the medication. When re-challenged with a DPP-4 inhibitor, some patients had a recurrence of severe joint pain.
ADVERTISEMENT
SCROLL TO CONTINUE
Healthcare professionals should consider DPP-4 inhibitors as a possible cause of severe and persistent joint pain in patients receiving these treatments if other causes are ruled out. Healthcare professionals are encouraged to report any suspected adverse drug reactions to the FDA's MedWatch Program. Directions for the program's Online Voluntary Reporting Form are available online, as well as more detailed information about the FDA Adverse Event Reporting System (FAERS).2–4
Additionally, the FDA has strengthened the warnings and precautions sections of the drug labels for the sodium-glucose cotransporter-2 (SGLT2) inhibitor canagliflozin (Invokana, Invokamet).5 This warning is related to an increased risk of bone fractures. The FDA added new information about decreases in bone mineral density seen with canagliflozin at both the hip and spine areas. Healthcare professionals should consider factors that contribute to fracture risk prior to starting patients on canagliflozin. Bone fractures have been seen in patients taking canagliflozin as early as 12 weeks after beginning treatment.
ADVERTISEMENT
SCROLL TO CONTINUE
Michele B. Kaufman, PharmD, CGP, RPh, is a freelance medical writer based in New York City and a pharmacist at New York Presbyterian Lower Manhattan Hospital.
References