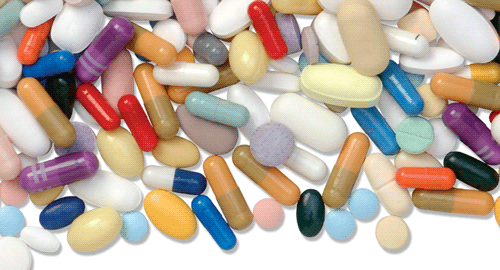 FDA Biosimilar Guidance for Industry
On Dec. 28, 2016, pharmaceutical manufacturers received U.S. Food and Drug Administration (FDA) guidance on developing clinical pharmacology programs to support biosimilar development and approval.1,2 The document is meant to assist manufacturers in proving they have created a new drug that can be used in the same way as its reference product. Drug industry stakeholders have been paying close attention to FDA guidance on biosimilars to enhance their ability to get FDA approval for alternatives to existing biologics.
This finalizes the draft guidance issued by the FDA in May 2014.
ADVERTISEMENT
SCROLL TO CONTINUE
Medicare Will Cover Infliximab-dyyb
The biosimilar infliximab-dyyb (Inflectra) was FDA approved on April 5, 2016.3 As of Jan. 1, 2017, the Centers for Medicare and Medicaid Services (CMS) will begin paying for infliximab-dyyb for Medicare enrollees.4 According to the manufacturer, Pfizer, payment will be as a Medicare Part B-covered drug at 15% less than the wholesale acquisition cost of the original formulation of infliximab (Remicade), the reference product. The wholesale acquisition cost does not include discounts to providers, payers and other groups involved in purchasing.
Pfizer has developed the enCompass program, which is a comprehensive reimbursement service and patient support program. It offers coding and reimbursement assistance for providers, co-pay assistance for eligible patients with commercial insurance that covers infliximab-dyyb and financial assistance for eligible uninsured and underinsured patients.
ADVERTISEMENT
SCROLL TO CONTINUE
Janssen Submits Golimumab for New Uses
Two Supplemental Biologics License Applications (sBLAs) have been submitted to the FDA for golimumab (Simponi Aria), a fully human anti-tumor necrosis factor (TNF)-alpha therapy currently approved as a 30-minute intravenous (IV) infusion for treating adult patients with moderate to severe active rheumatoid arthritis (RA) with methotrexate.5 The manufacturer, Janssen Biotech, is trying to obtain approval for golimumab to treat adults with active psoriatic arthritis (PsA) and active ankylosing spondylitis (AS).
Data from two different Phase 3 studies, GO-ALIVE (in adults with active AS) and GO-VIBRANT (in adults with active PsA), were used for the sBLA submission. In both studies, the safety and efficacy of golimumab were demonstrated at a dosage of 2 mg/kg IV infusions given every eight weeks, after two starter doses at Weeks 0 and 4.
Data from the GO-ALIVE study were presented at the 2016 ACR/ARHP Annual Meeting in Washington, D.C.6 GO-VIBRANT study results will be presented at a future scientific conference.
ADVERTISEMENT
SCROLL TO CONTINUE
---
Michele B. Kaufman, PharmD, BCGP, is a freelance medical writer based in New York City and a pharmacist at New York Presbyterian Lower Manhattan Hospital.