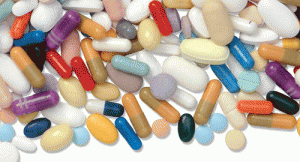 FDA Restricts Fluoroquinolone Use
The U.S. Food and Drug Administration has twice previously communicated safety information about systemic fluoroquinolones, in August 2013 and July 2008. The safety issues of this medication class described in its latest Drug Safety Communication were also discussed at a November 2015 FDA Advisory Committee meeting.1 The FDA is now advising that the serious side effects associated with the use of fluoroquinolones generally outweigh the treatment's benefits for patients with sinusitis, bronchitis and uncomplicated urinary tract infections who have other treatment options available to them. For patients with these conditions, fluoroquinolones should be reserved for those who do not have other treatment options.
Also By This Author
The FDA safety review showed that use of fluoroquinolones—tablets, capsules and injectable—is associated with disabling and potentially permanent side effects involving the tendons, muscles, joints, nerves and central nervous system. The FDA is now requiring the drug labels and medication guides for all fluoroquinolones to be updated to reflect this new safety information. The FDA is continuing to investigate safety issues with fluoroquinolones and will update the public and the healthcare community with additional information when available.
ADVERTISEMENT
SCROLL TO CONTINUE
The safety review of fluoroquinolones included ciprofloxacin (Cipro ER, Cipro), moxifloxacin (Avelox), ofloxacin (Floxin), gemifloxacin (Factive) and levofloxacin (Levaquin).
FDA Will Review Benzhydrocodone & Acetaminophen Combination
Benzhydrocodone hydrochloride (a hydrocodone prodrug) and acetaminophen combination (Apadaz) is an abuse-deterrent, immediate-release fixed-dose combination product for short-term, acute pain management.2 On May 5, the FDA's Anesthetic and Analgesic Drug Products Advisory Committee and the Drug Safety and Risk Management Advisory Committee voted in favor of approving the agent for its proposed indication. The Prescription Drug User Fee Act date of June 9, 2016, has been set.
ADVERTISEMENT
SCROLL TO CONTINUE