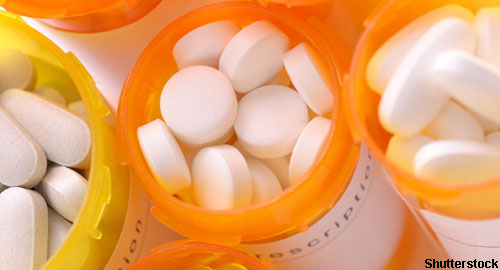 The U.S. Food and Drug Administration (FDA) has scheduled an advisory committee meeting to consider a New Drug Application for Remoxy ER. Additionally, the agency has approved tildrakizumab-asmn to treat adults with moderate to severe plaque psoriasis.
You Might Also Like
Also By This Author
FDA to Review Abuse Deterrent Oxycodone Capsule
In June, the FDA will discuss the New Drug Application for Remoxy ER at an Advisory Committee meeting. Remoxy ER is a 12-hour, abuse-deterrent, extended-release oxycodone in a capsule formulation.1 The capsule contains a sticky, thick, high-viscosity formulation to deter unapproved drug administration routes, including injection, smoking or snorting.
ADVERTISEMENT
SCROLL TO CONTINUE
The Prescription Drug User Fee Act target date for the Remoxy ER New Drug Application is Aug. 7.
FDA Approves Tildrakizumab-asmn for Plaque Psoriasis
Tildrakizumab-asmn (Ilumya) has received FDA approval to treat adults with moderate to severe plaque psoriasis who are candidates for systemic therapy or phototherapy.2 The treatment selectively binds to the p19 subunit of interleukin (IL) 23 and inhibits its interaction with the IL-23 receptor, which inhibits the release of proinflammatory cytokines and chemokines. The treatment is administered as 100 mg subcutaneous injections at Weeks 0 and 4, and every 12 weeks thereafter.
ADVERTISEMENT
SCROLL TO CONTINUE
This approval was supported by data from two Phase 3, multi-center, randomized, double-blind, placebo-controlled trials, reSURFACE 1 and reSURFACE 2. The trials included 926 adults treated with either tildrakizumab-asmn (n=616) or placebo (n=310). The primary efficacy endpoints were achieving a Psoriasis Area Sensitivity Index (PASI75) and a Physician's Global Assessment score of clear or minimal at Week 12 after receiving two doses. Both studies met the primary efficacy endpoints, demonstrating significant clinical improvement with the active drug compared with placebo.
---
Michele B. Kaufman, PharmD, BCGP, is a freelance medical writer based in New York City and a pharmacist at New York Presbyterian Lower Manhattan Hospital.
References
ADVERTISEMENT
SCROLL TO CONTINUE