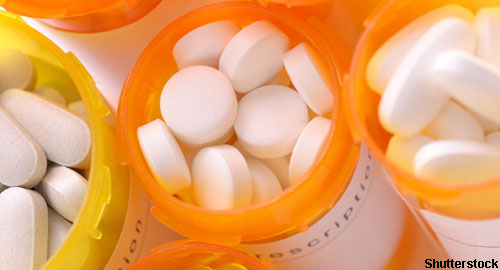 FDA Denies Remoxy Approval
On Aug. 6, Pain Therapeutics Inc. received a complete response letter (CRL) from the U.S. Food and Drug Administration (FDA) regarding the new drug application for Remoxy extended-release (ER).1 Remoxy ER is an investigational abuse-deterrent oxycodone formulation designed to manage pain severe enough to require daily, long-term opioid treatment when alternative treatment options are inadequate.
In reviewing the application, the FDA concluded the data submitted do not support the premise that the product's benefits outweigh its risks. On June 26, a joint meeting of the FDA's Anesthetic and Analgesic Drug Products Advisory Committee and Drug Safety and Risk Management Advisory Committee voted 14–3 against approving Remoxy ER.2 In September 2016, the first complete response letter for Remoxy ER was submitted, and the treatment was not approved because it did not mention clinical safety, drug efficacy, manufacturing, stability or bioequivalence data, aside from other required information.3
ADVERTISEMENT
SCROLL TO CONTINUE
Remoxy ER is a gel capsule with twice-daily releasing properties. It has a thick, sticky, high viscosity, hydrophobic gel that cannot be cut, grated or divided into smaller particles. The gel formulation resists attempts to put it into a syringe and inject it. The clinical efficacy was studied in more than 2,400 individuals.
Knee OA Pain Treatment Enters Phase 3 Trails
CNTX-4975, a synthetic, trans-capsaicin injection, is a non-opioid, non-steroidal treatment for chronic, moderate to severe knee osteoarthritis (OA) pain. Designed to be directly injected into a painful joint, the treatment may provide long-lasting and fast-acting pain relief to that joint without abuse and/or addiction risk. In January, CNTX-4975 received a fast track designation by the FDA for OA pain.4
ADVERTISEMENT
SCROLL TO CONTINUE
The Phase 2b TRIUMPH trial evaluated the use of a single CNTX-4975 injection, which led to one of the largest reductions of pain associated with knee OA reported in any placebo-controlled clinical trial. The data showed statistically significant reductions in pain while walking compared with placebo, which began at Week 1 and continued through six months.
The current Phase 3 VICTORY-1 trial is a randomized, double-blind, placebo-controlled, 52-week study designed to evaluate the efficacy and safety of a single CNTX-4975 injection in patients with chronic, moderate to severe knee OA pain. The study will enroll approximately 325 patients (40–95 years old). The primary endpoint is reduction in pain while walking measured at Week 12 using the Numeric Pain Rating Scale. Secondary endpoints at Week 12 include the change in pain while walking using the Area Under the Curve and change in average knee stiffness and function measured by the Western Ontario and McMaster Universities Osteoarthritis Index.