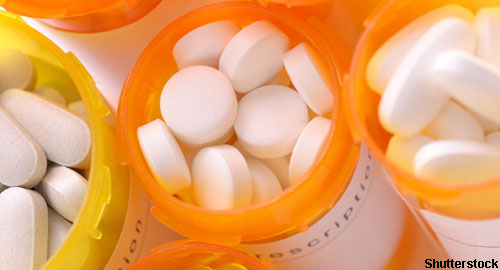 Abaloparatide Injection Evaluated in the U.S. & Europe
Abaloparatide, a synthetic injectable peptide that affects the parathyroid hormone receptor (PTH1 receptor), has completed Phase 3 clinical trials as a daily, self-administered injection (abaloparatide-SC). The U.S. Food and Drug Administration (FDA) is currently evaluating abaloparatide for its bone-building activity as a potential treatment for postmenopausal women with osteoporosis who have an increased fracture risk. A New Drug Application for abaloparatide-SC was submitted to the FDA in the first quarter of 2016, and its Prescription Drug User Fee Act date has been extended to June 30, 2017.1
You Might Also Like
Also By This Author
At the end of 2015, the Marketing Authorization Application for abaloparatide-SC to treat patients with postmenopausal osteoporosis was validated and is currently undergoing regulatory review by the European Medicines Agency.
ADVERTISEMENT
SCROLL TO CONTINUE
The manufacturer, Radius Health, is also developing abaloparatide-transdermal (abaloparatide-TD), which uses a patented transdermal technology, as a potential treatment for osteoporosis.
Baricitinib Receives European Marketing Approval
In February, the European Commission granted marketing approval in Europe for 2 and 4 mg baricitinib film-coated tablets (Olumiant) to treat moderate to severe active rheumatoid arthritis (RA) in adults who have responded inadequately to or are intolerant to at least one disease-modifying anti-rheumatic drug (DMARD). This approval is the first for baricitinib, which is now the first JAK inhibitor approved to treat RA in the European Union. The treatment was approved as a monotherapy or in combination with methotrexate.2
ADVERTISEMENT
SCROLL TO CONTINUE
Baricitinib is a once-daily, oral, selective and reversible JAK1 and JAK2 inhibitor. Clinical trials showed significant improvement in the signs and symptoms of RA with baricitinib compared with methotrexate and adalimumab plus methotrexate, which are standard-of-care therapies.
---
Michele B. Kaufman, PharmD, BCGP, is a freelance medical writer based in New York City and a pharmacist at New York Presbyterian Lower Manhattan Hospital.
References
ADVERTISEMENT
SCROLL TO CONTINUE