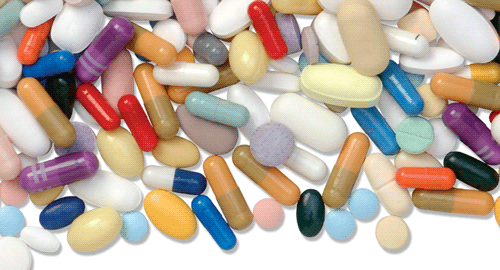 This summer, multiple U.S. Food and Drug Administration (FDA) advisory committees have weighed in on the status of new and existing medications for pain and rheumatic disease, recommending approvals for an extended release, abuse deterrent morphine sulfate for pain and injectable brodalumab for plaque psoriasis.
Morphine Sulfate
On Aug. 4, the FDA's Anesthetic and Analgesic Drug Products Advisory Committee and the Drug Safety and Risk Management Advisory Committee held a joint meeting. Morphine sulfate (Arymo ER), abuse-deterrent opioid, was recommended for approval during the meeting.1 This agent uses a proprietary technology for managing pain severe enough to require daily, long-term opioid treatment. It's designed for patients for whom alternative treatment options are inadequate. The recommended abuse-deterrent labeling was recommended for the oral, intravenous and nasal routes.
Brodalumab
In July, the FDA Dermatologic and Ophthalmic Drugs Advisory Committee voted unanimously (18–0) to approve a 210 mg brodalumab injection to treat adults with moderate to severe plaque psoriasis with conditions for product labeling and a risk management program.2,3
In particular, committee members felt the drug should be approved as long as certain measures are included to mitigate the risk of suicide. During clinical trials, six suicides occurred: four in psoriasis studies, one in a rheumatoid arthritis study and one in a psoriatic arthritis study. Committee members still felt that brodalumab should be approved because the drug's benefits outweigh its potential risk.
Brodalumab is a monoclonal antibody that binds to the interleukin-17 (IL-17) receptor and inhibits inflammation by blocking the binding of several types of IL-17 to the receptor, thereby preventing the body from receiving signals that may cause inflammation. Common adverse reactions during clinical trials were arthralgia, diarrhea, fatigue, headache and oropharyngeal pain. Caution should be exercised when prescribing brodalumab to patients with a history of Crohn's disease.
The Prescription Drug User Fee Act action date for brodalumab is Nov. 16, 2016.
---
Michele B. Kaufman, PharmD, CGP, RPh, is a freelance medical writer based in New York City and a pharmacist at New York Presbyterian Lower Manhattan Hospital.
References
Egalet Corp. News release: Egalet announces FDA advisory committees recommend approval of abuse-deterrent Arymo ER (morphine sulfate) and reports second quarter 2016 financial results. 2016 Aug 4.
Valeant Pharmaceuticals International Inc. News release: FDA advisory committee recommends approval of brodalumab for treatment of moderate to severe plaque psoriasis. 2016 Jul 19.
Clarke, T. FDA panel backs Valeant psoriasis drug with risk program. 2016 Jul 19.