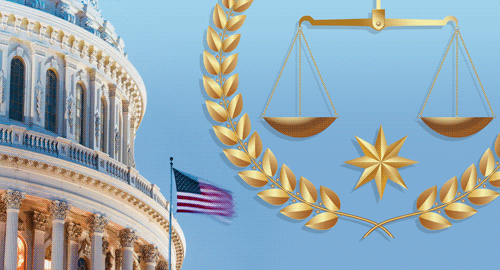 Biologics have been hailed by the American College of Rheumatology (ACR) as a "remarkable public health victory." But if patients don't have access to a treatment that has cut the rheumatoid arthritis (RA) progression rate in half since 1990, then what good is it?
Also By This Author
That's one reason why Angus Worthing, MD, FACP, FACR, and the incoming chair of ACR's Government Affairs Committee, says the ACR is fighting a proposed demonstration project from the Centers for Medicare & Medicaid Services (CMS) that would change how Medicare Part B pays rheumatologists and others for medication. Typically, the payment is the average sales price of a drug plus a 6% add-on. The demonstration project would "test whether changing the add-on payment to 2.5% plus a flat-fee payment of $16.80 per drug per day changes prescribing incentives and leads to improved quality and value."
ADVERTISEMENT
SCROLL TO CONTINUE
The ACR and 315 other organizations have publicly said savings would not be achieved. And although the comment period for the new rule closed earlier this year, no decision has yet been rendered. The rule would not go into effect any sooner than 60 days after it is finalized, so a decision needs to be made in the next few weeks for the proposal to go live this year.
"We're hoping that Medicare would decide to change this in either one of a couple of ways or not go forward with it," says Dr. Worthing, a practicing rheumatologist in Chevy Chase, Md. "If it goes forward the way it's proposed, we're pretty worried about how it might reduce access to biologics given in the office."
ADVERTISEMENT
SCROLL TO CONTINUE
In lobbying CMS and members of the U.S. Congress, Dr. Worthing and the ACR suggested that the proposed rule was unnecessary.
"Given the success of the current Part B reimbursement methodology in ensuring patient access to the most appropriate treatments, it is unclear what 'deficits in care' CMS is attempting to address in this incredibly wide-ranging initiative," the ACR wrote in a letter earlier this year.
Dr. Worthing says the CMS should withdraw the proposal. However, if it does move forward, the ACR has urged modifications that would blunt its impact to rank-and-file rheumatologists.
ADVERTISEMENT
SCROLL TO CONTINUE
"Limiting the scope of it or changing the amount of the cut in reimbursement of medications … might help," he says.
Among the proposed changes the ACR is endorsing would be exemptions to protect what it calls "the most vulnerable Medicare beneficiaries." It would push to exempt physician groups of 25 or fewer professionals and exculpate physician-owned practices in rural or medically underserved areas. Dr. Worthing says the figure of 25 professionals is an educated guess on where to draw the proverbial line in the sand.