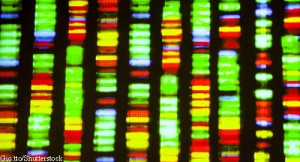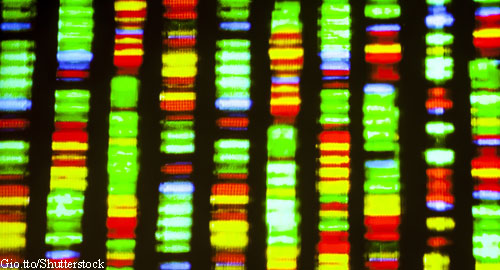 Gout can be treated with allopurinol or alternative therapies, such as the xanthine oxidase inhibitor, febuxostat. Unfortunately, although allopurinol is less expensive than newer alternative treatments, it can induce severe cutaneous adverse reactions (SCARs). This adverse event is common and especially problematic in Taiwanese medical centers.
New research indicates that prospective screening of the HLA-B*58:01 allele, followed by alternative drug treatment for carriers, can significantly decrease the incidence of allopurinol-induced SCARs.1 In Taiwan, the carrier population of HLA-B*58:01 is 20%.
Tai-Ming Ko, PhD, from Academia Sinica in Taiwan, and colleagues published the results of their national prospective cohort study online Sept. 23 in The BMJ (formerly The British Medical Journal). The investigators screened 2,926 patients who had an indication for allopurinol treatment to determine if they were positive for the HLA-B*58:01 allele. Patients who were negative for the HLA-B*58:01 allele received allopurinol; whereas, those who were positive for HLA-B*58:01 received an alternative treatment. The researchers found none of the patients negative for HLA-B*58:01 who received allopurinol developed SCARs. This finding led investigators to conclude that HLA-B*58:01 status is predictive of allopurinol-induced SCARs. Thus, the authors propose that HLA-B*58:01 screening should be used as a tool to prevent allopurinol-induced SCARs.
"Our results indicate that screening Han Chinese patients for the HLA-B*58:01 allele before initiating allopurinol treatment, and then withholding allopurinol from those who carry the allele, would likely reduce the incidence of allopurinol-induced SCARs," write the authors in their discussion. "In the present study, adverse cutaneous reactions, including oral lesions and rash, that developed in the participants were mild, transient and localized. In addition, under continuous and systematic monitoring of dermatological symptoms, many HLA-B*58:01 negative patients with transient and mild skin lesions resumed taking allopurinol without a recurrence of symptoms."
Such a screening, suggest the authors, would not only improve patient safety, but it would also likely prove to be a cost-effective intervention. Specifically, a recent cost-effectiveness analysis performed in Thai and Korean populations suggests that HLA-B*58:01 testing would be a more cost-effective measure than the global substitution of febuxostat for allopurinol.
"Based on our previous experience, this expectation of impact is reasonable. Carbamazepine, which used to be the most common drug causing Stevens-Johnson syndrome and toxic epidermal necrolysis in Taiwan, is now only the eighth most common drug causing these life-threatening conditions," explain the authors in their discussion.
Thus, such analyses serve as examples of the use of a pharmacogenomics approach to deliver personalized medicine to prevent adverse reactions.