The search for knowledge has shaped Western culture and is based on Greek philosophy, especially Aristotelian metaphysics. During the Middle Ages, this knowledge was matured by dialectical scholasticism, culminating, in its later stages, in the amalgam between Islamic science and the neo-Aristotelianism of St. Thomas Aquinas.1 In this way, the foundations of the future scientific method were established, keeping faith and reason intertwined and interdependent.
From the 16th century onward, Western science started to reach a progressive protagonism in society, especially through Bacon's empiricism, Cartesianism, Newtonian mechanics and Darwin's evolutionism.2 The whole process pointed to the emergence of a new religion, which was baptized by Auguste Comte as positivism. Entering the 20th century, modern science, a lover of mathematical calculations, has received pertinent criticism. When Karl Popper suggested falsifiability theory, instead of verifiability, as the best way for science to obtain evidence, the foundation of evidence-based medicine was laid.
ADVERTISEMENT
SCROLL TO CONTINUE
This scientific evidence poses a dilemma: Should all of this knowledge culminate in the art of individualizing the understanding of patients, diseases and their treatments, or should it result in mathematical simplification of samples?
Recognition of RA
In rheumatology, rheumatoid arthritis (RA) is emblematic of this evolution. In 1800, French surgeon Augustin Jacob Landré-Beauvais identified a rheumatism with a phenotype distinct from gout, a previously known disease. British rheumatologist Alfred Baring Garrod called the disease rheumatoid gout in 1859, and his son, Archibald Garrod, in 1890, coined the term rheumatoid arthritis in his book, A Treatise on Rheumatism and Rheumatoid Arthritis.3 Recognition of this new disease made it possible to develop diagnostic strategies, serological research and therapeutic proposals.
ADVERTISEMENT
SCROLL TO CONTINUE
In 1937, Erik Waaler discovered that serum of patients with RA caused agglutination in sheep's blood; this work was replicated in 1948 by Harry Rose, and culminated in the Waaler-Rose test. In 1949, H.C. Coggeshall and colleagues coined the term rheumatoid factor.3,4
The scientific process demands physicians use their expertise to phenotype & individualize the management of our patients instead of mathematizing them.
Also in 1949, the first RA therapeutic criteria were proposed, even though the first diagnostic criteria weren't developed until 1956.5,6 The criteria were focused on staging, functionality and post-treatment disease activity, including erythrocyte sedimentation rate, signs and symptoms, radiographic progression, etc. They laid the foundation for the first RA clinical remission criteria, established in 1982.7 Following advances in research and statistical methodologies, these criteria would be refined in the 1990s, with the determination of funcional status and DAS28 score, both calculable like many algebraic equations.8,9
ADVERTISEMENT
SCROLL TO CONTINUE
At the beginning of the 21st century, the treat-to-target strategy was established in RA and was adopted for other rheumatic diseases.10 Although we know a specific target should exist, the question remains: What is the best way to measure success in reaching the target?
Mathematical Metrics
The paper written by Daniel Aletaha and Josef Smolen, "Remission in Rheumatoid Arthritis: Missing Objectives by Using Inadequate DAS28 Targets," provides encouragement to rheumatologists who have maintained the Aristotelian ideal of advancing science through a metaphysic reasoning not dissociated from real life.11
The staging of RA proposed by Otto Steinbrocker et al., and later refined with a scoring model by Desiree van der Heijde et al. and Robert Pinals et al., was fundamental because it created mathematical metrics and standardized clinical research, enabling advances in discovery and development of new treatments.5,7,8
However, the scientific process demands physicians use their expertise to phenotype and individualize the management of our patients instead of mathematizing them. Unfortunately, the misuse of evidence-based medicine created a pseudo-science of statistics that has infected many medical specialties, including rheumatology. The deification of science has allowed many popes to pursue the idea of scientists as heralds of absolute truth, converting them to clergy of scientism.
Limits of Classification
Therapeutic and remission criteria are constantly being refined in the pursuit of a utopian perfection. Although such criteria as DAS28 and others may be useful to aid research, they may do more harm than good if misused in clinical practice, move the focus from patients to numbers.
We hope rheumatologists never lose the essence of what made most of us choose this specialty: the need to listen to, talk with and examine our patients. Thus, we believe that sharing experiences still is an excellent way of advancing knowledge, not just relying on statistics and numbers. We hope that, as physicians, we shall avoid the mathematization of the bedside medical practice. May math be our crutch, but never our feet.
---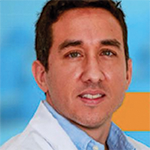 Carlos Antonio Moura, MD, is a rheumatologist and staff of the internal medicine residency program at Hospital Santo Antônio and Hospital Geral Roberto Santos, in Salvador, Bahia, Brazil. He also teaches at Salvador University and Escola Bahiana de Medicina e Saúde Pública.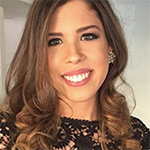 Ana Luísa Cerqueira, MD, is a resident in internal medicine at Hospital Santo Antônio, Salvador, Bahia, Brazil.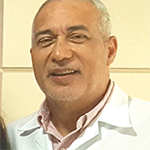 Carlos Geraldo Moura, MD, is a rheumatologist and chief of the internal medicine residency program at Hospital Santo Antônio in Salvador, Bahia, Brazil, and teaches at Escola Bahiana de Medicina e Saúde Pública.
References