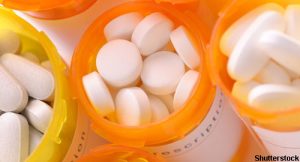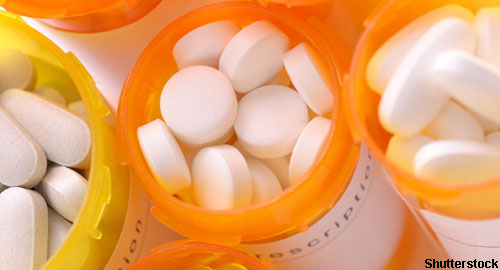 Health Canada Approves Remsima SC for RA
In February, Heath Canada issued a notice of compliance for Remsima SC (CT-P13 SC), granting marketing authorization and approving the agent to treat adults with rheumatoid arthritis (RA) in combination with methotrexate. This subcutaneous (SC) formulation of intravenous Remsima (CT-P13), which is biosimilar to infliximab, has been shown to reduce the signs and symptoms of RA, inhibit the progression of structural joint damage and improve physical functioning in adults with moderate to severe active RA. Additionally, CT-P13 SC can be used as maintenance therapy following induction treatment with intravenous infliximab.1
This approval was based on clinical evidence that demonstrated the clinical response to CT-P13 SC was comparable to that of intravenous CT-P13 for up to one year. Additionally, the study showed switching RA patients from the intravenous formulation to CT-P13 SC at week 30 was comparable to maintaining CT-P13 SC treatment for up to 54 weeks. No notable differences were found in the safety profiles of CT-P13 SC and intravenous CT-P13.
ADVERTISEMENT
SCROLL TO CONTINUE
Patients using CT-P13 SC will have the opportunity to self-administer the medication at home rather than go to a physician's office, clinic or infusion center. Patients may find this more convenient and time saving. The formulation has three administration options: an autoinjector (pre-filled pen), a pre-filled syringe or a pre-filled syringe with a needle safeguard.
Tofacitinib May Increase Cardiac & Cancer Risks
On Feb. 4, the U.S. Food and Drug Administration (FDA) alerted healthcare professionals and the public that patients using tofacitinib may be at increased risk of serious cardiac events and cancer compared with tumor necrosis factor (TNF) inhibitors. This announcement is based on the preliminary results of a safety trial of tofacitinib.2
ADVERTISEMENT
SCROLL TO CONTINUE
Patients should not stop taking tofacitinib without first consulting their healthcare team. Healthcare professionals should consider the benefits and risks of tofacitinib treatment when deciding whether to continue patients on or prescribe the agent.
Healthcare professionals should report any adverse events or side effects related to tofacitinib use to MedWatch, the FDA's Safety Information and Adverse Event Reporting Program.
---
Michele B. Kaufman, PharmD, BCGP, is a freelance medical writer based in New York City and a pharmacist at New York Presbyterian Lower Manhattan Hospital.
ADVERTISEMENT
SCROLL TO CONTINUE