A halo effect describes a judgment based upon a first impression that can be as superficial as a handshake. This first impression is a prejudgment that causes us to ignore subsequent conflicting evidence that might undermine our original judgment. If my trusted television personality reports that something is true, then it must be correct.
Fascinating examples of situational bias (i.e., occasion bias) are well documented. Judges presented with the same case and circumstances will render different sentences at different times. Fingerprint experts will offer different judgments on the same prints on different days. Parole boards are more likely to deny parole later in the day. Physicians are more likely to prescribe opioids later in the day.5
ADVERTISEMENT
SCROLL TO CONTINUE
Besides mental fatigue associated with time of day, other vagaries that affect judgment are mood, weather and the recent receipt of emotional news. Humans render more lenient judgments in the setting of a recent positive event, including news on a favorable outcome for a family member or notification of a positive personal outcome unrelated to the judgment.
Kahneman et al. do provide us with strategies to diminish both bias and noise using a process they call decision hygiene.4 The authors provide several steps to achieve good decision hygiene that are beyond the scope of this piece. Perhaps the most important is that "a judgment is not the place to express your individuality."
ADVERTISEMENT
SCROLL TO CONTINUE
Nudges
Nudges can move people in the right direction when making a judgment.6 Judgments are, of course, ubiquitous in medicine. The system for developing treatment guidelines can avoid many of the pitfalls associated with bias and noise. However, this process is labor intensive. Many different publications must be reviewed before guidelines can even be established. Then, a group of (presumed) experts must consider the evidence and try to recommend the best pathways or judgments that have been derived from the medical literature.7 This is clearly deep System 2 stuff.
However, real-life treatment decisions may not change significantly after clinical guidelines are published.8 To get through the clinic day, practitioners are primarily using System 1. In addition, the loss (i.e., sacrifice of opportunities for more pleasurable activities) of actually reading and digesting the published guidelines may outweigh any perceived gain. System 1 will remain pleased with the current state of affairs, so that can be kicked down the road without regret.
What if research-proven pathways, or guidelines, can be routinely provided as new medical challenges arise? Using artificial intelligence, an electronic record system can provide prompts, or nudges, that are relevant to a problem. Imagine you have a patient with epistaxis, pulmonary infiltrates and hematuria. Nudges from a sophisticated database can provide the relevant literature on diagnostic probabilities and best treatment options. If you have a patient with rheumatoid arthritis who has failed conventional synthetic disease-modifying anti-rheumatic drugs and a tumor necrosis factor agent, nudges can inform your judgment regarding an array of treatment options.
ADVERTISEMENT
SCROLL TO CONTINUE
With that said, it's easy to see how frequent nudges may also be viewed as annoying or downright intrusive. Our default psychological position will quickly evolve to ignore the prompts if they are seen as time consuming or, worse, thought to undermine the value of physician judgment. Their presence may even imply that the individual dealing with the problem is unable to make the correct decision when left to their own devices. There can, thus, be an implicit loss of professional status or agency associated with both well planned nudges and carefully constructed guidelines. Much has been written about provider burnout. It's easy to imagine how ubiquitous prompts could undermine the psychological need of the provider to think of themself as the most important decision maker in the room.
Avoid the Judgment Lottery
How does a patient, potential parolee, criminal at sentencing or private citizen following the news avoid what could be called a judgment lottery? Depending on the cable news channel we watch or the newspapers we read, truth has a very different ring. Was the election of 2020 stolen? Is climate change linked to human activity? Are immigrants a bad or good thing? Is a strong, charismatic leader always the best person for society's ills?
Anchoring bias and the halo effect are associated with strong personalities. Kahneman et al. have documented that these associations can often lead to bad decisions with disastrous outcomes.4 Sound decisions may be made by apparently rational people in one domain even though other domains of their life are seemingly driven by faulty heuristics. How do we explain the earnest adherents to individuals like Jim Jones, Adolf Hitler, Vladimir Lenin and Mao Zedong?
To reframe this question according to decision theory: Do we have more to gain or to lose by following these people? Kahneman would say it depends on the perceived loss: how disrespected and without agency a person or group feels. Which option represents the greater loss? A person whose hair is on fire will jump into a cesspool to extinguish the flames. A hopeless individual, or society, may believe a mesmerizing liar who promises great things. WYSIATI: what you see is all there is. People will grasp at the possibility of a better option if their present circumstances, or station in society, has caused them to experience tangible suffering and/or disrespect.
The system for developing treatment guidelines can avoid many of the pitfalls associated with bias & noise.
The people making judgments on these important issues should not be thought of as either bad or good. They are just human. And humans are subject to all kinds of judgment biases based upon the convenient workings of System 1 and the complexity of System 2. We will passionately avoid loss, such as damage to our personal status, especially if the loss is also viewed as an assault on our tribal group, which anchors and validates our sense of self-worth. Vaccinations are bad. I know this based on the internet connections I inhabit (and that inhabit me) on a daily basis.
But there may be a way to help. As the esteemed author James Atlas wrote in his New York Times op-ed, "We can train ourselves to change if we work on it hard enough."9 Self-awareness sets us free. Atlas notes that as we learn to change our own minds, "strangers can learn to be friends."
As the brilliant philosopher and psychologist William James wrote, "The great thing then, in all education, is to make our nervous system our ally instead of our enemy."10
It starts with the individual with insight into their own biases and spreads to the group and then to society as a whole. An epidemic of open-mindedness is derived from an understanding of the manner in which we make important judgments and decisions.
In the words of the Beach Boys:
Maybe if we think and wish and hope and pray
It might come true
Baby, then there wouldn't be a single thing we couldn't do.
Wouldn't it be nice?
---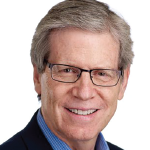 Joel M. Kremer, MD, MACR, has engaged in clinical research for the past four decades. He currently leads a not-for-profit research organization, the Corrona Research Foundation.
Answers to Riddles
Are you asleep?
or
References