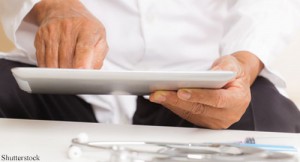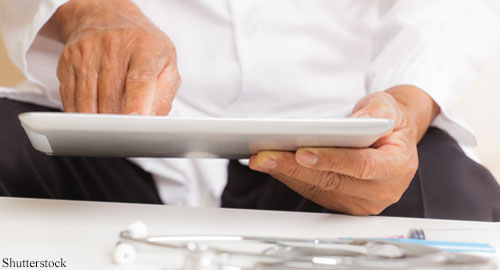 Technology is supposed to make work—and life—easier, but anyone who has dealt with clunky electronic health records (EHRs) can tell you that, often, the outcome is not what was advertised.
Also By This Author
"Physicians are looking for technology to make them more efficient. That could be something as simple as reference databases or apps they can access on their phones," says John Sharp, MSSA, senior manager of the Personal Connected Health Alliance for Chicago, the Illinois-based Healthcare Information and Management Systems Society. "A lot of patients nowadays are coming to appointments with information they found on Google, and physicians really want to be able to direct patients to reliable information, such as the Mayo Clinic or WebMD."
ADVERTISEMENT
SCROLL TO CONTINUE
Mr. Sharp says the trend is for physicians to use their smart phones first and then tablets for interactions with patients because of the larger screens and portability.
Mr. Sharp's suggestions for new technologies for you and your patients:
ADVERTISEMENT
SCROLL TO CONTINUE
Pain management databases, such as MyPainDiary and creakyjoints.org—which recently added a section titled Arthritis Power—can assist patients with conditions and care plans.
Patient portals allow patients to access and understand lab tests and medications. Mr. Sharp says, "They are a lot more common these days. A lot of providers don't suggest portals to their patients even when they have access to one. … There are studies that show that, if information is presented clearly, they can help patients understand their treatment plan." (For more on patient portals, watch this video from Jeff Belden, MD, of the University of Missouri.)
Consider a quality improvement project, such as RheumPacer, to improve office efficiency.
Healthy apps, such as MyFitnessPal.com, are good for busy professionals working long hours. "Some [people] are using the Apple Watch, which can count calories, but also reminds you to stand up when you've been sitting too long or monitors your heart rate," Mr. Sharp says. "It's a balance, however. It might be good if you've had a health crisis and want to make a lifestyle change."
Telemedicine, which consists of remote consults, could be helpful, especially for rural offices. (For examples, see Dartmouth-Hitchcock and Medscape.) "I think there are some potential applications in this area," Mr. Sharp says, adding that some of these "eVisit" apps could be a new revenue source for specialists.
Richard Quinn is a freelance writer in New Jersey.