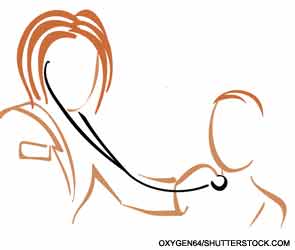 ADVERTISEMENT
SCROLL TO CONTINUE
As a rheumatology fellow, I have learned to appreciate the sanctity of the doctor–patient relationship. Within the confines of a small room, I invite a stranger to share intimate details of his or her life, hoping to improve the patient's quality of life. When I first began medical school, the doctor–patient relationship intimidated me. How could I impact a patient's life in one visit? Over time, I have learned that listening, addressing the need for the visit while focusing on the patient's primary concerns, and relating to the patient brings trust in the doctor–patient relationship.
As the healthcare landscape changes, work-relative value units (wRVUs) are increasingly important, and the amount of patients being seen in one day can be dizzying. Listening to the patient seems like a simple task. However, this is indeed a huge task to accomplish in a short period of time. Walking into a patient visit, doctors have to set an agenda. With new patients, we generate a differential diagnosis and treat the patient appropriately. If the diagnosis is established, we need to monitor disease activity and progression. Truly listening to the patient allows us to hear the needs of the patient. Unfortunately, there is a minority of patients (e.g., narcotics seekers) who will not be satisfied and can also become aggressive if the physician does not treat with a certain medication or pain prescription. These patients are the exception, not the rule, but still need to be heard. The ability to listen brings about an action to address the needs of the patient and to develop the subsequent treatment plan, thereby leading to patient satisfaction.
ADVERTISEMENT
SCROLL TO CONTINUE
Truly Hearing Patients' Concerns
Some patients are not model patients, even after extensive discussion of their illnesses. They leave the office and do not comply with their medications. One of my patients, a 25-year-old African American woman with systemic lupus erythematosus and severe Raynaud's disease with gangrene, is a perfect example of a complex patient. I first encountered the patient as an urgent case. She presented crying out in pain from her hands. She kept repeating, "nobody is listening," and, "no one will help me." Looking at her medical record, I saw that she had missed multiple appointments, went to the emergency department multiple times, and previous notes had labeled her as noncompliant. The patient was admitted for an alprostadil infusion and during the admission, pain management was consulted. In the outpatient setting, she was treated with sildenafil and continued to follow with pain management in a multidisciplinary approach. At a follow-up appointment, she thanked me profusely for listening. I wasn't the first person to listen to this patient. But, it appeared that this time, the patient's concerns were addressed. Therefore, she felt better about the experience, and her compliance with medication and follow-up with appointments has improved significantly.
There is no place for pride in medicine, and even the best doctors can miss a diagnosis because they weren't listening to the patient. Often, patients may appreciate the diagnosis, more so than the treatment plan.
Admitting When You Don't Know
The most challenging patients "don't trust" doctors or have been told "different diagnoses by multiple physicians." I am simply another "doc" who has no idea how to help. It's in these difficult encounters that honesty is the best policy. Instead of generating a sense of false security in a patient with a complicated history and a difficult diagnosis, I have learned to admit if I don't know the diagnosis yet. There is no place for pride in medicine, and even the best doctors can miss a diagnosis because they weren't listening to the patient. Often, patients may appreciate the diagnosis, more so than the treatment plan. Consistently, most patients want a doctor who listens and cares, more so than a doctor who knows everything all the time. In the doctor–patient relationship, trust begins with a listening ear.
ADVERTISEMENT
SCROLL TO CONTINUE
Practical Applications for the Doctor–Patient Relationship
1. Set expectations for each appointment. In a limited period, there may not be enough time to address multiple concerns that the patient brings up in the appointment. Allow the patient to identify the most important needs. It is easier to address those issues and still perform your agenda. This may require having the patient come back for another appointment to address the other issues that can wait or making contact with the primary care doctor about a concern that is out of your scope of practice.