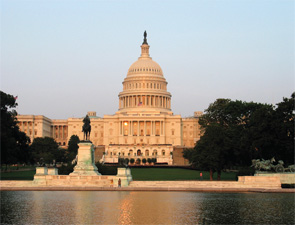 Even with limited time to spend away from your practice, you can have an impact on issues important to Advancing Rheumatology! Congress is elected by you to represent your interests in Washington, but you also have to be sure that your voice is heard. Here are a few easy ways to do just that, without even having to leave town:
You Might Also Like
Explore This Issue
March 2015
Also By This Author
1. Ask for an in-person meeting or invite your lawmaker to tour your office.
A face-to-face meeting is an easy way to communicate your ideas and build relationships with your lawmakers and their staffs. Congress is expected to be back in their districts from the last week in March through April 13, so now is the perfect time to schedule a meeting so your elected officials can get to know you and your issues better. Keep in mind that you will most often meet with staff, which can be equally, if not more, beneficial. Staff often have expertise that the member does not have, and will brief the member on your meeting, along with a suggested course of action. To set up a meeting, contact your lawmaker's district office closest to you.
ADVERTISEMENT
SCROLL TO CONTINUE
2. Contact your lawmaker online by social media or e-mail.
Social media is a direct and instantaneous way to get a message to your lawmaker. Nearly every member of Congress is now on social media. Type a short message on Twitter or Facebook highlighting an issue important to you and tag your lawmaker. It's also great to mention the city you are writing from so they can verify that you are a real constituent. If you are not yet on social media, e-mail is another good option. Visit the ACR's Legislative Action Center and select one of the issues and prefilled messages to personalize with your own unique information and details. You may have your message(s) automatically delivered to your lawmakers in the U.S. House of Representatives or Senate. Get started now at www.rheumatology.org/advocacy.
3. Get your patients to weigh in.
Patients are constituents, too, and have personal stories that illustrate the issues faced every day in the rheumatology community. Their perspectives often include firsthand experiences with the challenges of accessing rheumatologic care or treatments and highlight the need for more funding for research to keep advancing breakthroughs in care. Patients may use any one of these easy options to make a difference, including accompanying you to meetings at your representatives' local office or sending a similar tweet. Your lawmaker will certainly take note when a group of constituents is communicating the same important message.