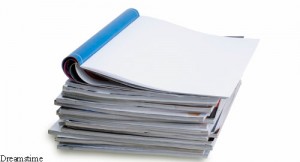 The first trick for a time-strapped clinical rheumatologist on how to best sift through, aggregate and prioritize the reams of rheumatologic literature out there is to accept that universal coverage is impossible.
Also By This Author
"It's just not feasible to know it all," says Jeffrey Sparks, MD, MMSc, an associate physician in the Division of Rheumatology, Immunology and Allergy at Brigham and Women's Hospital in Boston. "You have to pick and choose your battles. Are you someone who wants to understand the big picture? Do you want to get into the nitty-gritty details? There's always going to be a compromise between both ends of the spectrum."
ADVERTISEMENT
SCROLL TO CONTINUE
Dr. Sparks suggests a few best practices for those looking to improve how they catalog and review literature:
Ingrain the practice of reading literature into your lifestyle. By incorporating regular reviews of applicable papers into your routine, reading becomes a habit, which is easier to sustain than occasional check-ins;
Subscribe to email lists for journal tables of contents. The fastest way to cherry-pick the most relevant studies is to skim the online listings of prominent publications, which include Arthritis & Rheumatology and Arthritis Care & Research;
Learn basic statistics. Understanding what p values, confidence intervals and statistical significance mean goes a long way in being able to determine how important a study's findings are; and
Pay attention to the hierarchy of study models. Although randomized, controlled trials are "the gold standard," that fact doesn't invalidate research from less rigorous models. It just means physicians should "know that going in."
"If you're still intrigued after you've read the [article's] title, abstract, tables and figures, that's the sign of a good paper or something that is really relevant to your practice," Dr. Sparks says. "The more you [read the literature], the more you get to that point where you get excited about the research findings and want to bring it to your own clinical practice."
ADVERTISEMENT
SCROLL TO CONTINUE
Richard Quinn is a freelance writer in New Jersey.