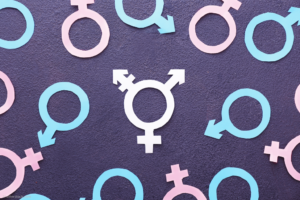 PHILADELPHIA—Acknowledging the complexities of medical care for transgender (trans) and nonbinary or gender-diverse patients and emphasizing the urgency of doing it right, two experts offered guideposts to clinicians in an ACR Convergence 2022 session titled Dignity and Respect: How to Welcome and Care for Gender Diverse Patients in Your Practice, with advice on providing clinical care and tips on the subtleties of terminology when interacting with patients.
Clinical Care
Nathan Levitt, FNP-BC, MSN, RN, BSN, MA, director of LGBTQ and gender justice learning at Yale University School of Nursing, New Haven, Conn., offered his own experience as evidence of the type of problem the medical field needs to overcome.
"If I show up to your office, most of you may not have any idea that I was assigned female at birth—you may not ever offer me, let's say, a pregnancy test if I'm going into surgery and that's something applicable to me," he said. "Since I've been identified as trans and look the way I look, I have never been offered a pregnancy test in any of the healthcare environments that I've been in. And there have been moments when I should have been offered it."
When caring for trans and nonbinary or gender diverse patients, clinicians should bear in mind the difficulties patients may have had previously in a medical setting, he said.
"Maybe you are the most sensitive and informed clinician, but before that patient ever gets to your door, they've experienced discrimination outside your health center," he said. "Many will avoid care in general. When I worked in primary care, we had a lot of transgender patients who had never come in for care before because of their fear of the discrimination they might face."
An introduction using pronouns can help put patients at ease, he said. He suggested something along the lines of, "My name is Nathan. I'll be your nurse practitioner today. I use he/him pronouns. What name or pronoun do you want me to use for you?"
"You can do this with everyone, and it communicates that you're going to be a sensitive person to talk to," he said.
He stressed the importance of putting patients at ease and making sure any gender-related questions are relevant to the medical issue at hand. A patient there for a cough, for example, doesn't need to be asked about their genitalia, Mr. Levitt said.