This case highlights that the diagnosis of malignant effusion should be considered in patients with HTLV-1-associated ATLL who present with joint swelling and that synovial fluid cytology and flow cytometry should be requested.
Ultrasound is an emerging imaging tool in rheumatology practice that provides valuable information beyond the physical exam. In patients with joint effusions, differentiating DC sign from cartilage interface sign can be difficult. One should obtain synovial fluid for a definitive diagnosis of gout even when the clinical suspicion is high.
---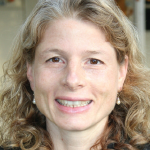 Veronika Sharp, MD, is a faculty rheumatologist at the Santa Clara Valley Medical Center (SCVMC) in San Jose, Calif., and an affiliated clinical associate professor at Stanford University, Palo Alto, Calif. She is director of musculoskeletal (MSK) ultrasonography in rheumatology at SCVMC.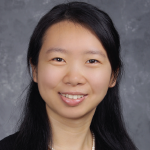 Alice Chuang, MD, is an internal medicine resident at SCVMC.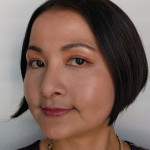 Lily Kao, MD, RMSK, is a rheumatologist in San Jose, Calif., and is a volunteer faculty member at SCVMC in MSK ultrasonography.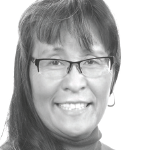 Midori Jane Nishio, MD, RhMSUS, is a rheumatologist in Walnut Creek, Calif., and a volunteer faculty member at SCVMC and Stanford University in MSK ultrasonography.
References