Being a small state, Vermont has experimented with innovations in the healthcare marketplace. For example, the state has toyed with the idea of a single-payer system, and more recently it mandated that all self-insured companies must submit their data to a state registry that would allow for a more thorough analysis of costs and trends. One company, Liberty Mutual Insurance, objected, stating that federal laws, such as the Employment Retirement Income Security Act (ERISA), invalidate any state claims to such information. The case, known as Gobeille v. Liberty Mutual Insurance Co., was argued in the Supreme Court, where the justices sided with the insurer's arguments.12 This verdict was a blow to efforts to pry open cost transparency in our bloated system. With self-insured companies providing coverage for nearly two-thirds of the population, this data collection is critical. At this point, it would take an act of Congress to modify ERISA to allow this to happen. Don't hold your breath.
Live Free or What?
The fierce patriotism of Vermont's neighbor, New Hampshire, is summarized by its motto, live free or die. Perhaps Vermonters should consider the maxim, live free or litigate—an activity as American as apple pie.
ADVERTISEMENT
SCROLL TO CONTINUE
---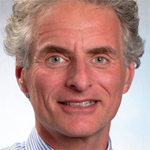 Simon M. Helfgott, MD, is associate professor of medicine in the Division of Rheumatology, Immunology and Allergy at Harvard Medical School in Boston.
References