As America's capital, Washington, D.C., maintains an outsized influence in our daily lives. Despite having a meager sliver of the New York City population, the daily political transactions that transpire in the District of Columbia impact our lives. The comings and goings in the corridors of Congress are likely to have a greater impact on us than most of the decisions rendered by the business tycoons deliberating in the boardrooms perched high above the clouds gracing the Manhattan skyline.
The District is replete with political power brokers, some best characterized by the fictional couple, Frank and Claire Underwood, magnificently portrayed by the actors Kevin Spacey and Robin Wright in the political drama, House of Cards. The binge watching that made this fictional series such a hit runs counter to the adage that, "laws are like sausages, it is better not to see them being made."1 Humans have an innate fascination with political intrigue and drama.
ADVERTISEMENT
SCROLL TO CONTINUE
Politicians are not the only residents of the District of Columbia whose decisions impact our daily lives. Legions of anonymous congressional staffers, charged with the task of ghostwriting the bills that become law, spend countless hours and sometimes days or weeks struggling with single word or phrase insertions or deletions that can have deeply resonating effects on society. Consider the recent Supreme Court decision affirming the legality of the Affordable Care Act (ACA; aka Obamacare) that hinged on the interpretation of just four words, "established by the state," that were buried in a 900-page law.2
Then there is the array of mid- to senior-level bureaucrats who oversee the various departments that make up the federal government and whose role it is to implement the will of Congress. Similar to the concept of translating scientific discovery from bench to bedside, these are the people, for example at the Department of Health and Human Services, the Food and Drug Administration and elsewhere, who craft wordy legislation into policy that can profoundly shape our practice of medicine.
ADVERTISEMENT
SCROLL TO CONTINUE
What sets the United States apart from many democracies, including those with a strong tradition of maintaining a robust set of freedoms and individual privileges, is the ability of its citizenry to successfully challenge any law in court. The constitutional concept behind the separation of powers is a brilliant one, meant to counter the potential for the abuse of authority by the legislative, executive or judicial branches of government. Even though it has spawned the explosive growth of the legal profession—now exceeding 1.2 million lawyers—and fostered a proclivity for some frivolous lawsuits, our society would suffer without having the courts overseeing the other branches of government.3
The Supremes
Of all the courts in the land, there stands one that sits far above the others, one whose every verdict is thoroughly parsed and meticulously analyzed in Talmudic fashion, for its nine justices are vested with the authority to issue the final word on legal disputes. Say hello to SCOTUS, the Supreme Court of the United States.
Established by Article III of the U.S. Constitution, the Supreme Court first convened in New York City and then moved to Philadelphia before establishing roots in Washington, D.C., in 1801. It occupied various sites, including a private home after the British burned the Capitol during the War of 1812.4 Its current edifice, completed in 1935, befits a great hall of justice, made of magnificent white marble crowned by a monumental portico of 16 Corinthian columns supporting an elaborate entablature.5 And yes, there is a basketball court, better known as "the highest court in the land," that sits atop the courtroom below. Although the justices continue to shun the use of cameras in the courtroom, they recently consented to the delayed release of audio tapings of oral arguments.
ADVERTISEMENT
SCROLL TO CONTINUE
Many compelling medical legal disputes have weaved their way through the appellate courts to arrive on the Supreme Court docket. Some pertain to the meaning of a few simple words, as in the King v. Burwell ACA case, and others are steeped in the interpretation of arcane patent laws regarding the rightful ownership of cutting-edge scientific advances. Let's study some of these opinions.
Who Owns Our Genes?
In 1994, researchers at the University of Utah in Salt Lake City succeeded in identify­ing variants on the BRCA-1 and BRCA-2 genes that conferred a heightened risk for breast and ovarian cancer in women carrying either allele. Patents for this discovery were granted, and they were transferred to a newly created diagnostic testing company, Myriad Genetics, which opened ad­jacent to their campus. (Attention, runners and hikers: their lab sits right below the trailhead to one of the great Utah running/walking trails, the Bonneville Shoreline Trail.) They marketed a novel molecular diagnostic test to women who wanted to determine their risk for developing these cancers. It was a commercial success, attracting a wide audience of concerned patients, including the actress Angelina Jolie, who underwent an elective double mastectomy upon learning the results of her test. Soon, competitors offered similar products, leading Myriad to challenge one of them with a lawsuit claiming patent infringement.
Can a product of nature, a gene, be patented? Technically, yes. A 1911 appellate court ruling determined that a natural product can be patented if it is 'isolated & purified' from its surrounding environment.
But can a product of nature, a gene, be patented? Technically, yes. A 1911 appellate court ruling determined that a natural product can be patented if it is "isolated and purified" from its surrounding environment.6 For example, this laid the groundwork for adrenaline, a hormone extracted and purified from the adrenal glands to be patented. This rationale supported the U.S. Patent and Trademark Office (USPTO) decision granting Myriad a patent for its discovery.
The Myriad case raised a plethora of issues that appeared to require some knowledge of molecular biology, yet just a single scientific reference, James Watson's textbook, Molecular Biology of the Gene, was cited in the justices' ruling.7 Nonetheless, they grappled with the distinctions between isolated genomic DNA and synthetically generated complementary DNA (cDNA). Lower court opinions that favored Myriad's argument were swayed by the fact that because covalent bonds of isolated genomic DNA were cleaved from its chromosome, an isolated gene was, in fact, a new and patentable, chemical entity. The Supremes demurred.
The Court's opinion, written by Justice Clarence Thomas, ruled that genes cannot be patented, although the justices agreed that cDNA, which are synthetic gene edits, could. The late justice Antonin Scalia, considered by some to be the wordsmith of the Court, penned a single-paragraph concurrence in which he confessed that although he didn't know enough to sign onto the Court's recitation of "the details of molecular biology," he agreed with the decision.8
Although this opinion was initially considered to be a setback to the biotechnology industry, it hasn't turned out that way. By granting cDNA and other synthetic molecules patent status, the Court signaled that it recognizes their importance in scientific discovery and drug development.
Another more recent case seemed to contradict this stance. The case revolved around the patent held by a California company on the technology that allowed for antenatal genetic testing to be performed on fetal DNA that is circulating in maternal blood. The Court refused to hear the case, reflecting the justices' reluctance to interfere with a new set of administrative rules that govern how the USPTO interprets new patent applications. In court litigation, which is how patents were typically challenged in the past, patents are presumed to be valid and understood by their "plain and ordinary meaning." But these new administrative rules, enacted in 2012, allow patents to be interpreted more broadly, and therefore, they are more likely to be overturned. Generic manufacturers and health insurers applauded the ruling, which let stand a lower court ruling; biotechnology firms were clearly disappointed.
In a similar vein, can a university claim patent ownership when one of its trainees develops a highly lucrative technology—HIV testing kits for example—while conducting the research at a for-profit entity?
This case, pitting Stanford University against Roche, centered on the concept that inventions or discoveries made with support from the National Institutes of Health allow the University to lay claim to the patent rights.9 Life is full of exceptions, and in this case the justices ruled that when the fellow began work on his project at the company, he was asked to sign a document assigning his discovery rights to them, and he complied. The Court ruled that this signature superseded the intent of the Bayh-Dole Act, the law passed by Congress to ensure that royalties went to the federal contractor, which in this case was Stanford. Fine print matters.
What sets the United States apart from many democracies, including those with a strong tradition of maintaining a robust set of freedoms & individual privileges, is the ability of its citizenry to successfully challenge any law in court. … Even though [the concept of the separation of powers] has spawned the explosive growth of the legal profession—now exceeding 1.2 million lawyers—& fostered a proclivity for some frivolous lawsuits, our society would suffer without having the courts overseeing the other branches of government.
What's Going On in Vermont?
Vermont is a remarkable state. It boasts some of the finest mountain peaks and ski hills east of the Rockies; its leafy back roads are dotted with vintage covered bridges; its plentiful maple trees provide us with an abundance of sugary syrup every spring; it has spawned that phenomenal jam-band, Phish, and of course, Senator Bernie Sanders, too. As nearly the least-populous state (only Wyoming has fewer residents) and with a legislature based in the nation's tiniest state capital, Montpelier, Vermont is clearly punching far above its weight. An inordinate number of state laws and regulations pertaining to healthcare have provoked controversy and legal clashes that have required SCOTUS to weigh in. Here is a sampling:
Writing a prescription is generally considered a private activity between doctor and patient. Well, sort of. Although the medical record listing a patient's medications is protected by the full force of the Health Insurance Portability & Accountability Act (HIPAA) and other laws, several loopholes allow for some exposure of this data. In particular, I am referring to the situation in which pharmacies sell prescription information to data mining companies that aggregate the data collected on individual physicians and then sell it to interested parties, such as pharmaceutical manufacturers. The loop is completed when manufacturers' representatives are provided with this information to refine their marketing practices focusing on a particular doctor.10 Undoubtedly, most physicians applauded the Vermont Prescription Confidentiality Law requiring that prescriber-identifying information could not be sold without the prescriber's consent.
Aren't these data akin to intellectual property owned by the prescriber? Apparently not. The Court ruled that the law infringed on the free speech rights of detailers engaged in marketing on behalf of pharmaceutical manufacturers.11 Chalk this victory up to the business of medicine.
The federalism doctrine, which refers to the constitutional distribution of powers between the federal and state governments, has long played an important role in public health.11 Congress possesses broad constitutional authority to advance population health. At the same time, states also engage in extensive health and welfare regulation, often in ways that overlap with federal law, frequently supplementing federal safeguards. For example, federal law establishes standards for preventing unsafe products from entering the market, and state laws may add remedies for people who are injured by unsafe products. In effect, state laws expand on federal standards, creating individual protections that complement federal regulations.
At times, federal statutes preempt state laws aimed at permitting individuals to seek judicial redress for injuries caused by negligence. These federal statutes expressly bar states from providing additional remedies not recognized under federal law, a concept known as preemption.11
In 2000, a Vermonter named Diana Levine sought treatment for her severe headaches and nausea.11 She was treated with an intravenous bolus of the anti-nausea drug, Phenergan, which can, rarely, cause direct vascular damage when injected. Unfortunately, the patient developed gangrene, requiring a right forearm amputation. She was awarded $7.4 million in damages, but the drug's manufacturer, Wyeth, appealed the verdict claiming that Vermont courts erred by assuming they had the legal obligation to issue a more strongly worded warning label. They argued that labeling issues fall under the jurisdiction of federal agencies, in this case the Food and Drug Administration, and thus they lacked the authority to make these changes. In this case, common sense prevailed—after all, post-marketing information regarding adverse effects is critical. Turning a blind eye to the findings can be harmful to a patient's health and to a manufacturer's finances.
Being a small state, Vermont has experimented with innovations in the healthcare marketplace. For example, the state has toyed with the idea of a single-payer system, and more recently it mandated that all self-insured companies must submit their data to a state registry that would allow for a more thorough analysis of costs and trends. One company, Liberty Mutual Insurance, objected, stating that federal laws, such as the Employment Retirement Income Security Act (ERISA), invalidate any state claims to such information. The case, known as Gobeille v. Liberty Mutual Insurance Co., was argued in the Supreme Court, where the justices sided with the insurer's arguments.12 This verdict was a blow to efforts to pry open cost transparency in our bloated system. With self-insured companies providing coverage for nearly two-thirds of the population, this data collection is critical. At this point, it would take an act of Congress to modify ERISA to allow this to happen. Don't hold your breath.
Live Free or What?
The fierce patriotism of Vermont's neighbor, New Hampshire, is summarized by its motto, live free or die. Perhaps Vermonters should consider the maxim, live free or litigate—an activity as American as apple pie.
---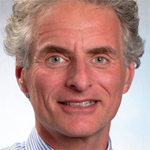 Simon M. Helfgott, MD, is associate professor of medicine in the Division of Rheumatology, Immunology and Allergy at Harvard Medical School in Boston.
References