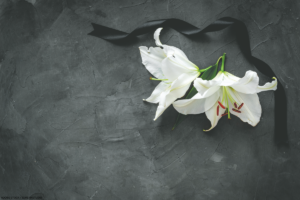 Rheumatology giant Frederick Wolfe, MD, passed away Sept. 5, 2023, in Wichita, Kan. The rheumatology community mourns his loss.
Fred was born July 1, 1936, in New York. He graduated from Queens College, N.Y., in 1958, and was a social worker for several years. He earned his medical degree in 1966 from the State University of New York, Downstate, Brooklyn, N.Y. He joined the U.S. Air Force in 1968 and was honorably discharged as a captain in 1970. He founded the Wichita Arthritis Center in 1974, and in 1979 became a clinical professor of internal medicine at the University of Kansas, Kansas City, Kan., eventually founding the Arthritis Research Center Foundation and the National Data Bank for Rheumatic Diseases.
Comments from Dr. Pincus
Fred was a remarkable person. He was driven by a passion to deliver better care and outcomes for his patients.
In the 1970s, he purchased a microcomputer as a tool for billing in his medical practice. He quickly realized that he could use the computer to also track his patients systematically, adding quantitative scores to traditional narrative descriptions. This practice enabled him to recognize whether patients were improving or worsening over long periods more accurately than relying on the memory of the doctor or patient.
Fred also recognized that he could use the computer information to analyze not only the courses of individual patients, but also the outcomes of groups of patients with different diagnoses to advance research concerning treatments and outcomes.
Fred applied these lessons to monitor his own patients—as well as patients of many other rheumatologists—by computer every three to six months, indefinitely. The data he collected ultimately encompassed thousands of patients from hundreds of care settings across the U.S., including several hundred of my patients. His database provided many important observations concerning the significance of patient questionnaires in the prognosis of severe outcomes of rheumatic diseases, such as work disability and premature mortality.1,2
In the 1980s, Fred began a productive collaboration with James F. Fries, MD, a pioneer in development of structured self-report questionnaires. He, Dr. Fries and collaborators recognized that carefully constructed patient questionnaires usually provided far more reproducible data than interviews by health professionals. He became a mainstay of the ARAMIS (Arthritis, Rheumatism and Aging Medical Information System) program at Stanford University, Palo Alto, Calif., supported by the National Institutes of Health for more than 20 years.