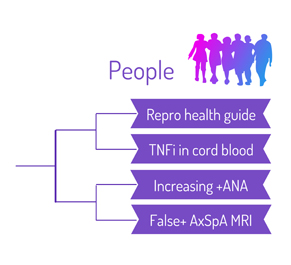 Editor's note: RheumMadness is the place for everyone crazy about rheumatology to connect, collaborate, compete and learn together. During RheumMadness, rheumatology concepts represent teams that compete against each other in a tournament, much like basketball teams do in the NCAA's March Madness tournament. In a series for The Rheumatologist, readers will get a chance to read the scouting reports for each concept team. These reports are written by rheumatology fellows from 13 programs throughout the U.S.
Don't forget to submit your RheumMadness 2022 bracket by March 25. The more your picks match those of our Blue Ribbon Panel of rheumatologists, the more points you get. Learn more about the panel and how the brackets work online.
ADVERTISEMENT
SCROLL TO CONTINUE
Connect with RheumMadness by subscribing to the podcast and joining the conversation on Twitter, #RheumMadness. Learn more on the RheumMadness website.
Region: People Team: False Positive MRI in Axial SpA
Classification criteria exist to homogenize patients for clinical trials. In practice, however, we often lean on them as diagnostic tools—especially when the diagnosis is unclear, which happens often in the field of rheumatology, much to the disdain of many residents and students.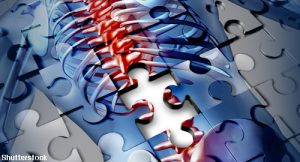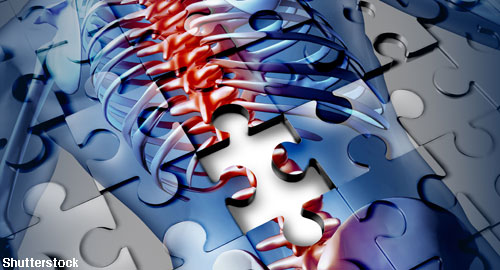 Several classification criteria for spondyloarthropathy (SpA) exist, and two are discussed most commonly: the Assessment of SpondyloArthritis International Society criteria (ASAS) and the modified New York criteria (mNY).1,2 The latter provide a very high specificity for SpA. However, as kind rheumatologists who want to treat patients before significant disease develops, we often reach for the imaging arm of the ASAS criteria to identify patients with non-radiographic axial SpA (nr-axSpA).
Our base article challenges the current definition of nr-axSpA. In this study, magnetic resonance imaging (MRI) findings of 793 German volunteers from the general population were examined. Positive findings were defined as the presence of bone marrow edema in sacroiliac (SI) joints, bone marrow edema in the vertebral column or fatty lesions in the vertebral column in two or more consecutive slices, in accordance with the ASAS definition.3
ADVERTISEMENT
SCROLL TO CONTINUE
Researchers found bone marrow edema in SI joints in 17.2% of study participants, bone marrow edema in the spine was present in 27.5% of subjects and vertebral column fatty lesions were evident in more than 80% of subjects.
Although participants were not asked about inflammatory back pain symptoms, the number of positive MRI findings in this study drastically exceeds the expected prevalence of SpA in Germany, which is estimated to be 1–1.4%.4 When Berlin scores—a tool quantifying the degree of edema in SI joint and vertebral column—were used, the median scores were low.5 The authors say this finding is in line with research showing deep bone marrow edema ≥1 cm is strongly associated with axSpA.