You Might Also Like
Explore This Issue
May 2014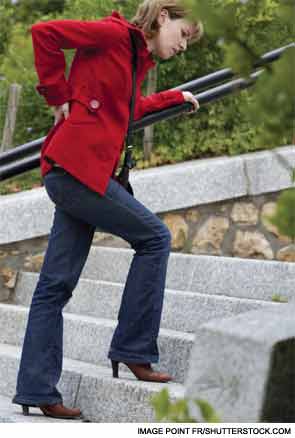 Someone with back pain starting before the age of 45 and lasting longer than three months has a 5% chance of having axSpA.
ADVERTISEMENT
SCROLL TO CONTINUE
It's not often that rheuma­tologists name and define a recognized disease entity, but lack a framework to diagnose the disease.
In the recent past, it was conceptually understood that ankylosing spondylitis (AS) patients do not develop radiographic sacroili­itis soon after developing the symptoms of the disease, but we had limited ways to objectively assess such patients. In addition, there was no accepted nomenclature to label their condition. The past few years have witnessed remarkable progress in our understanding of the natural history, epidemiology and genetics of our patients who have axial skeletal inflammation—some of whom may develop structural damage at the sacroiliac joints at a later stage. This process has led to defining axial spondyloarthritis as an umbrella term, which includes AS plus patients with axial inflammation who do not have X-ray changes suggestive of structural damage that currently defines AS.1
ADVERTISEMENT
SCROLL TO CONTINUE
This article touches upon the recent developments in this field, tries to clarify some misconceptions regarding the use of the new terminology and discusses new questions raised regarding the appropriate application of the axSpA classification criteria.
Spectrum of Disease
Axial spondyloarthritis is not just the "early stage of AS": It is the entire spectrum of disease, which includes AS plus those with axial inflammation who may or may not develop the structural damage that defines AS at a later stage.
The most common presenting symptom of immune-mediated inflammatory involvement of the axial skeleton is chronic low back pain, most likely inflammatory back pain (see Table 1).2 Clinical features, such as asymmetric oligoarthritis, psoriasis, uveitis or enthesitis, may be present at this early stage, suggesting the presence of spondyloarthritis. Radiographic sacroiliitis would be absent at the early stage, and thus, such a person cannot be classified as AS using the modified New York (mNY) Criteria (see Table 2).3 Observational studies have shown that about 12% of such patients would progress to develop AS over two years and about 70% over the long term.4 High CRP, extensive MRI changes of sacroiliitis, male sex and smoking are risk factors for such a progression.5 The Assessment of Spondyloarthritis International Society (ASAS) has proposed a new term, axial spondyloarthritis (axSpA), to describe the entire spectrum of this disease in which the condition of patients who fulfill the modified New York (mNY) criteria is called ankylosing spondylitis, and that of patients not fulfilling the X-ray criteria is called nonradiographic axial spondyloarthritis (nr-axSpA)6 (see Table 3, Figure 1).