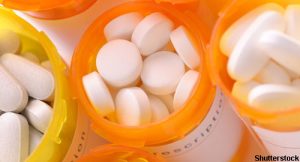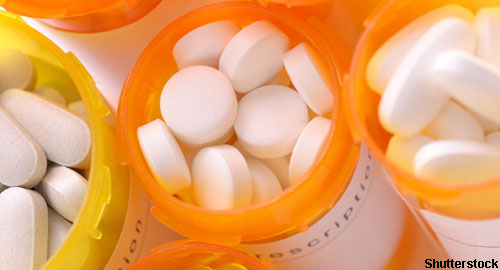 ACR CONVERGENCE 2021—Using data from the German RheumaDatenRhePort (RHADAR) registry, Risser et al. found treatment persistence (i.e., the duration of time from initiation to discontinuation of therapy) for Janus kinase (JAK) inhibitors in patients with rheumatoid arthritis (RA) is high in daily practice and comparable to the use of tumor necrosis factor (TNF) inhibitors and other biologic disease-modifying anti-rheumatic drugs (bDMARDs). These findings were presented during a poster session at ACR Convergence 2021 by corresponding author Torsten Witte, MD, of Medizinische Hochschule Hannover Hospital and Hannover Medical School, Germany.1
The RHADAR registry includes a network of German rheumatologists and researchers and provides de-identified, real-world patient data, allowing the timely and continuous improvement of the care of patients with rheumatic and musculoskeletal diseases.2 Overall, the treatment goals for patients with RA include achieving remission or low disease activity within six months of beginning therapy.3 After establishing intolerance or inefficacy in treating active RA with conventional DMARDs, bDMARDs or JAK inhibitors may be prescribed.
ADVERTISEMENT
SCROLL TO CONTINUE
The study: Researchers identified 22 rheumatologists who entered data for 5,154 patients with RA into the RHADAR registry. Patients were included if they had at least one registry entry documented between July 1, 2020, and March 31, 2021. Only data for patients who received a newly prescribed bDMARD or JAK inhibitor between June 1, 2017, and March 31, 2021, were compared for drug therapy persistence. (Note: In Germany, the JAK inhibitors baricitinib and tofacitinib were approved shortly after June 1, 2017.)
Prescription information was available for 4,715 of the 5,154 patients. Of these 4,715 patients, 3,124 (61%) had seropositive RA and 74% were women. The mean age of the patients was 64.5 years±13.9 years.
ADVERTISEMENT
SCROLL TO CONTINUE
Of these patients, 15.2% received a TNF inhibitor, 8.9% received other bDMARDs and 10% received a JAK inhibitor. Overall, 67% of patients were treated by monotherapy, and 46% of those patients were prescribed a TNF inhibitor, 64% another bDMARD and 65% a JAK inhibitor.
Monotherapy persistence with JAK inhibitors, TNF inhibitors and other bDMARDs was high, greater than 85% after 24 months. Persistence did not significantly differ between JAK inhibitors and TNF inhibitors (P=0.724) or JAK inhibitors and other bDMARDs (P=0.084).
This study showed drug therapy persistence is high in patients with RA who are treated with JAK inhibitors, and treatment persistence with JAK inhibitors is comparable to treatment with TNF inhibitors and other bDMARDs.
ADVERTISEMENT
SCROLL TO CONTINUE
---
Michele B. Kaufman, PharmD, BCGP, is a freelance medical writer based in New York City and a pharmacist at New York Presbyterian Lower Manhattan Hospital.