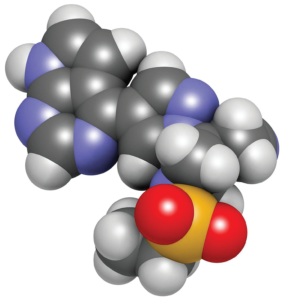 EULAR 2022 (VIRTUAL)—It's been 10 years since the first Janus kinase (JAK) inhibitor was approved for the treatment of rheumatoid arthritis (RA) in the U.S., with several others following suit. Hopes were high for JAK inhibitors to revolutionize RA care. So were all promises fulfilled?
You Might Also Like
Explore This Issue
September 2022
Also By This Author
At the 2022 Congress of the European Alliance of Associations for Rheumatology (EULAR), Hendrik Schulze-Koops, MD, PhD, professor, Division of Rheumatology and Clinical Immunology, Ludwig-Maximilians University Munich, Germany, reviewed the data available to answer this question. He focused on JAK inhibitors as a class, as opposed to specific drugs.
ADVERTISEMENT
SCROLL TO CONTINUE
JAK Inhibitor Promises
Dr. Schulze-Koops first delineated promises of JAK inhibitor therapies with help from an ACR Convergence 2021 abstract.1 Taylor et al. conducted surveys to understand why physicians chose JAK inhibitors for certain patients. The most important clinical reason for a physician to prescribe a JAK inhibitor was the hope for strong overall efficacy. This was followed by a desire for a fast onset of action, inhibition of disease progression, strong efficacy as monotherapy and achievement of clinical remission.
Consequently, Dr. Schulze-Koops organized his talk by four JAK inhibitor promises: 1) efficacy; 2) drug survival; 3) safety; and 4) simple mechanism of action.
ADVERTISEMENT
SCROLL TO CONTINUE
Promise 1: Efficacy
"Some years ago, it was very apparent that whatever we did with biologics, we had similar ACR20, ACR50, and ACR70 responses across the available biologic disease-modifying anti-rheumatic drugs (bDMARDs). Whether it was tumor necrosis factor-α (TNFα) inhibitors or a non-TNFα inhibitor, we were seeing about a 60–70% ACR20, 30% ACR50 and 20% ACR70 response rates. This is what the JAK inhibitors had to compete with," Dr. Schulze-Koops explained.2
In 2012, we saw data showing an ACR20 response rate of 59.8% at month three for a JAK inhibitor as monotherapy.3 A year later, we saw data speaking to the efficacy of a JAK inhibitor in combination with methotrexate in patients with moderate-to-severe RA who had failed to respond to TNFα inhibitors. The ACR20 response rate was 41.7% at month three, with a small percentage of patients even achieving Disease Activity Score-28 (DAS28) remission.4
ADVERTISEMENT
SCROLL TO CONTINUE
In 2017, a year-long study demonstrated that a JAK inhibitor in combination with methotrexate worked quickly and better than a TNFα inhibitor, with an increased ACR20 response rate at month three with the JAK inhibitor vs. adalimumab (70% vs. 61%, P=0.014). Responses were maintained for at least a year.5