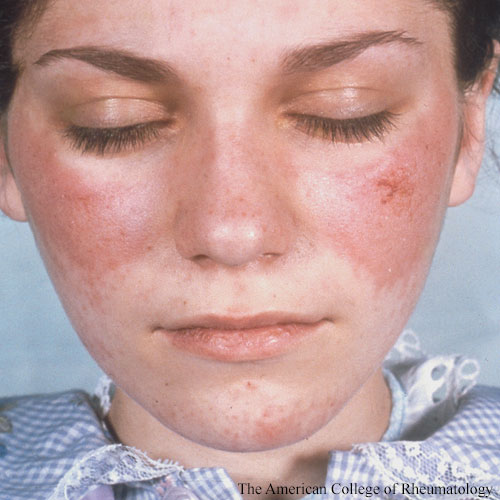 We know chemical exposure can affect patient health, but pinpointing this effect in individual rheumatology patients has proved largely elusive.
You Might Also Like
Also By This Author
Cristina M. Lanata, MD, an assistant professor of rheumatology at the University of California San Francisco, is using liquid chromatography-quadrupole time-of-flight mass spectrometry (LC-QTOF/MS) to interrogate the bloodstream of test subjects with systemic lupus erythematosus (SLE) compared with healthy patients. The goal is to uncover if specific chemicals exist in patients with SLE compared with healthy controls and to determine if chemicals are associated with DNA methylation abnormalities.
ADVERTISEMENT
SCROLL TO CONTINUE
Methylation is an epigenetic mechanism used by cells to control gene expression that has proved susceptible to chemical exposure, such as in patients who smoke.
Previous research has demonstrated dysregulated DNA methylation in patients with SLE. However, research linking specific chemical exposure to SLE patients has been mostly limited to retrospective studies.1,2
ADVERTISEMENT
SCROLL TO CONTINUE
"We wanted to understand, from an epigenetic perspective, why these changes are happening to see exactly how gene expression may be impacted by a wide variety of different environmental organic chemicals," Dr. Lanata says.
She explains that LC-QTOF/MS, recently used in epidemiology, is a novel and powerful methodology for this study because it enables examination of a very extensive list of environmental organic chemicals (EOCs) a patient may have been exposed to over time in a nontargeted, unbiased approach. "Instead of searching for one specific EOC, this testing technology allows us to search for around 700 of the most well-known EOCs that are commonly found in our homes, workplaces and even in the medical environment."
Phthalates: An Early Contender
Although this study designed to test a cohort of 400 SLE patients is just underway, preliminary findings in 99 of these patients, and particularly in patients with SLE and a history of lupus nephritis have uncovered one common elevated chemical family: phthalates.
ADVERTISEMENT
SCROLL TO CONTINUE
Phthalate chemicals are used to make plastics stronger and more flexible. They are known to demonstrate biologic behaviors that can cause endocrine disruption and have been linked to lupus nephritis in mice.3,4 Although this study is still in progress and its findings must still be validated, Dr. Lanata and her team find this potential link between phthalate exposure and SLE worth considering in rheumatology care, particularly for patients already suffering from kidney inflammation and related symptoms.
Protect Patients
Phthalates are commonly found in the medical environment, including in IV tubing and other disposable plastics used in patient care. The neonatal setting has already addressed concerns about patient exposure to phthalates. Efforts to reduce phthalate exposure have been based on studies that address environmental exposure to phthalates and neurodevelopmental effects on infants, such as hyper-attention, hyper-reflexia and difficulty being soothed.5