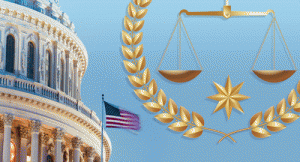 On Sept. 1, the U.S. Food & Drug Administration (FDA) announced that it is requiring revisions to the Boxed Warning for the Janus kinase (JAK) inhibitors Xeljanz/Xeljanz XR (tofacitinib), Olumiant (baricitinib) and Rinvoq (upadacitinib) to include information about the risks of serious heart-related events, cancer, blood clots and death.1
Recommendations for healthcare professionals will include consideration of the benefits and risks for individual patients prior to initiating or continuing therapy. In addition, to ensure the benefits of a JAK inhibitor outweigh the risks in patients who receive them, the FDA is limiting all approved uses to certain patients who have not responded to or cannot tolerate one or more tumor necrosis factor (TNF) blockers.
ADVERTISEMENT
SCROLL TO CONTINUE
ADVERTISEMENT
SCROLL TO CONTINUE
The Basis
Based on a completed review of a large randomized safety clinical trial, the FDA concluded tofacitinib carry an increased risk of serious heart-related events, such as heart attack or stroke, cancer, blood clots and death.1 This trial compared tofacitinib with TNF blockers in patients with rheumatoid arthritis (RA). The trial's final results also showed an increased risk of blood clots and death with the lower dose of tofacitinib. A prior Drug Safety Communication, based on earlier results from this trial, reported an increased risk of blood clots and death only seen at the higher dose.2
When tofacitinib was first approved, the FDA required the manufacturer, Pfizer, to conduct a randomized safety clinical trial in patients with RA who were taking methotrexate to evaluate the risk of cardiovascular events, malignancy and infections. According to the FDA report, the study was a multi-center, randomized, open-label trial to evaluate two doses of tofacitinib (5 mg twice daily [N=1455], which is the approved dosage for RA, and a higher 10 mg twice daily dosage [N=1456]) in comparison to treatment with a TNF blocker (N=1451).1 Patients in the trial were required to be 50 years of age or older and have at least one cardiovascular risk factor. The co-primary endpoints were major adverse cardiovascular events (MACE), defined as cardiovascular death, nonfatal myocardial infarction, and nonfatal stroke; and malignancy, excluding nonmelanoma skin cancer (NMSC). The trial was designed to exclude a prespecified risk margin of 1.8 for the hazard ratio of combined tofacitinib regimens when compared with the TNF blocker control for each co-primary endpoint. The median on-study follow-up time was four years.