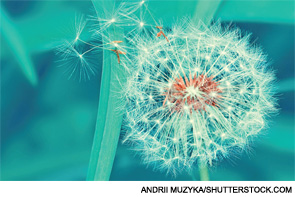 A new study links the spread of Kawasaki disease (KD) in the Far East and the Western U.S. to winds from farmland in northeast China. And the lead author says that rheumatologists studying other rheumatic diseases may want to view the wind as a potential factor in their spread.
You Might Also Like
Explore This Issue
October 2014
Also By This Author
The Basics
KD is an acute febrile illness of unknown etiology that primarily affects children younger than 5 years old.1
ADVERTISEMENT
SCROLL TO CONTINUE
KD "is characterized by fever, rash, swelling of the hands and feet, irritation and redness of the whites of the eyes, swollen lymph glands in the neck, and irritation and inflammation of the mouth, lips, and throat. Serious complications include coronary artery dilatations and aneurysms. The standard treatment with intravenous immunoglobulin and aspirin substantially decreases the development of these coronary artery abnormalities."
KD occurs worldwide, with the highest incidence in Japan. It most often affects boys and younger children.
ADVERTISEMENT
SCROLL TO CONTINUE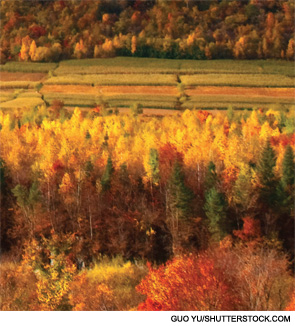 Pictured: Cultivated fields in northeast China.
The Study
The new study offers "a different way to look at these sorts of diseases," says author Xavier Rodó, PhD, an ecologist and climate scientist at the Catalan Institute of Climate Sciences (IC3) in Barcelona, Spain.
Dr. Rodó's study, "Tropospheric winds from northeastern China carry the etiologic agent of Kawasaki disease from its source to Japan," was published online this spring by the Proceedings of the National Academy of Sciences.2 It reported that evidence indicates the "densely cultivated region of northeastern China acts as a source for the wind-borne agent" of KD.
ADVERTISEMENT
SCROLL TO CONTINUE
"We're not saying that the KD agent worldwide comes from this region, but that this is the case for Japan and the U.S.," Dr. Rodó says.
KD is the leading cause of acquired heart disease in children worldwide and causes inflammation, conjunctivitis and other maladies. But little is known of the disease's background. It primarily affects children younger than age 5 and was first reported in 1967 in Japan. The first reported cases outside of Japan were in Hawaii in 1976, according to the Centers for Disease Control and Prevention.1
Highlighting the importance to rheumatologists, a panel discussion at the 2013 ACR/ARHP Annual Meeting, titled, Kawasaki Disease: Putting Out the Fire, noted the need for early detection of the disease. One of the experts said it's estimated that one in 1,600 adults in the U.S. will have had KD by 2030.3
Dr. Rodó notes that it's important for rheumatologists and other physicians to realize the study does not identify KD's etiologic agent. It also does not confirm whether the agent is a fungus, toxin or another kind of environmental particle.