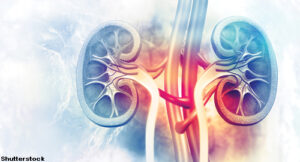 ORLANDO—Rheumatic disease diagnoses are clinical, but, often, "tissue is the issue." In a patient with climbing creatinine or abnormal urine studies, kidney biopsies may provide invaluable information that clarifies the clinical picture and informs therapeutic management. But to best use that information, we need to understand a bit about renal pathology.
Also By This Author
At the 2022 ACR Education Exchange, April 28–May 1, Agnes B. Fogo, MD, professor of pathology, microbiology and immunology, John L. Shapiro Chair of Pathology, Vanderbilt University Medical Center, Nashville, shared her expertise.
ADVERTISEMENT
SCROLL TO CONTINUE
Lupus Nephritis
Glomerular lesions in systemic lupus erythematosus (SLE) are diverse. Some lesions require aggressive immunosuppression, whereas others don't. Some can result in kidney failure, and others never progress. Given the wide spectrum of lesions and treatment implications, proper pathologic classification of lupus nephritis is imperative. Dr. Fogo kicked off her talk with a simplified approach to understanding the International Society of Nephrology/Renal Pathology Society Classification of Lupus Nephritis, last revised in 2018.1
Pathology in lupus nephritis is all about injury caused by immune-complex deposits, which are detected by immunofluorescence and electron microscopy.
Dr. Fogo said, "Immunofluorescence is green. So we look at the tissue and ask ourselves, 'Is it green? Where is it green? The mesangium, capillaries or capillary walls?'"
Put simply, we can describe lupus nephritis with three injury patterns:
Mesangial: Deposits in the mesangium (i.e., the structural support cells that hold the glomeruli together)—minimal mesangial lupus nephritis (class I) and mesangial proliferative lupus nephritis (class II);
Capillary (endothelial cell): Deposits in the capillary loops themselves—focal lupus nephritis (class III) and diffuse lupus nephritis (class IV); and
Capillary wall (epithelial cell): Deposits in the capillary walls that just bother the podocytes—membranous lupus nephritis (class V).
Additional descriptors include the extent of glomerular involvement (i.e., ≤ or ≥50% of glomeruli), the pattern of glomerular involvement (i.e., segmental or global) and the chronicity of disease (i.e., active or chronic).
ADVERTISEMENT
SCROLL TO CONTINUE
When it comes to lupus nephritis classes, Dr. Fogo said, "Lupus nephritis class numbers aren't sequential. Patients can start at any one number and, spontaneously or in response to an intervention, change to another—for better or for worse. [Patients with] lupus nephritis can also relapse [to] any form."
But which findings are the worst? Dr. Fogo encouraged audience participation to drive home a point: "Say it with me: 'Subendothelial deposits are bad.'
"They cause the endocapillary injury we see in lupus nephritis class III and IV," she continued. "They annoy the capillary endothelial cells and activate complement, eliciting a hypercellular response that fills the capillary lumen so the kidney can't filter properly."
Why do these different deposits matter? "Clinical findings correlate with patterns of injury, and even the best clinicians can't predict lupus nephritis class based on clinical picture alone," Dr. Fogo explained. "That's why we do biopsies. Mesangial deposits don't cause a lot of problems—just some minor proteinuria and hematuria. But with endocapillary injury, you see hematuria, loss of glomerular filtration rate and proteinuria. Remember, subendothelial deposits are bad. With epithelial injury, you see nephrotic range proteinuria due to irritation of the podocytes."2
Other Lupus Kidney Diseases
Dr. Fogo then turned her attention to other types of kidney disease in SLE. "There's more than just lupus nephritis, and a biopsy is essential for a specific diagnosis, especially given the therapeutic implications," she said.
Example: Podocytopathies distinct from lupus nephritis class V may cause proteinuria. Both minimal-change, disease-like lesions and collapsing lesions, such as those seen in HIV, can occur in SLE. Vascular lesions may range from bland deposits that don't affect prognosis to more severe lesions with poor prognosis (e.g., lupus vasculopathy, lupus vasculitis and thrombotic microangiopathies).
'Lupus nephritis class numbers aren't sequential. Patients can start at any one number &, spontaneously or in response to an intervention, change to another—for better or for worse. [Patients with] lupus nephritis can also relapse [to] any form.' —Dr. Fogo
Crescents
To talk about crescents, Dr. Fogo shared Edvard Munch's painting The Scream. We know crescents are bad, but what else does a renal pathologist want us to know about them?
"First of all, crescents aren't a disease," Dr. Fogo said. "They're a pattern of severe injury that happens when you break the capillary wall. Clinically, the syndrome is rapidly progressive glomerulonephritis, which is also not a disease. The indication for biopsy should never be to rule out rapidly progressive glomerulonephritis because that doesn't make sense. You wouldn't order a biopsy to rule out nephrotic syndrome, would you?"
Clinicopathological correlation, serologic studies, immunofluorescence and electron microscopy are crucial to understanding the specific cause of crescents and/or rapidly progressive glomerulonephritis. When it comes to rheumatology, four major causes are on the differential: immune-complex glomerulonephritis, such as lupus nephritis; anti-glomerular basement membrane (anti-GBM) disease; pauci-immune glomerulonephritis, as seen in anti-neutrophil cytoplasmic antibody (ANCA) associated vasculitis (AAV); and IgA vasculitis.
Dr. Fogo shared pearls of wisdom specific to anti-GBM disease, a pulmonary-renal syndrome caused by autoantibodies to type IV collagen. "About 25% of anti-GBM disease patients make perinuclear-ANCAs, too," she said. "It's important to check ANCAs in these patients, especially if they have vasculitic skin lesions. And about 15% of anti-GBM patients are seronegative, despite linear deposition of immunoglobulin along the GBM and crescentic glomerulonephritis consistent with this diagnosis. This may be due to anti-GBM antibodies with very high affinity that are all stuck in the kidneys or unusual anti-GBM antibodies not detected by standard assays. Thus, a biopsy is always needed to confirm the diagnosis."3
Dr. Fogo also shared insight into AAV glomerulonephritis. "This [condition] is a pauci-immune necrotizing crescentic glomerulonephritis. The crescents are often focal with varying chronicity amongst affected glomeruli. We don't see endocapillary hypercellularity, immunofluorescence staining or electron microscopy deposits like we do in lupus nephritis class III and IV. Of note, subacute bacterial endocarditis-associated glomerulonephritis can have the same histologic appearance of AAV and cause ANCA positivity, so remember to consider this, too."
To conclude, she shared one last pearl: "Crescents are bad, but sclerotic crescents won't improve with immunosuppression [because] they're just scars. Cellular crescents, on the other hand, can respond to treatment."
Summary
Renal biopsy is an invaluable tool for the accurate diagnosis and management of patients with kidney involvement due to rheumatic disease. Although pathology reports may seem intimidating, a basic understanding of renal patterns of injury can go a long way. If you still have questions, pick up the phone and call your friendly local pathologist to discuss the case. When pathologic findings are combined with clinical context, patients get the best care.
---
Samantha C. Shapiro, MD, is an academic rheumatologist and an affiliate faculty member of the Dell Medical School at the University of Texas at Austin. She received her training in internal medicine and rheumatology at Johns Hopkins University, Baltimore. She is also a member of the ACR Insurance Subcommittee.
References
Bajema IM, Wilhelmus S, Alpers CE, et al. Revision of the International Society of Nephrology/Renal Pathology Society classification for lupus nephritis: Clarification of definitions, and modified National Institutes of Health activity and chronicity indices. Kidney Int. 2018 Apr;93(4):789–796.
Seshan Sv, Jennette JC. Renal disease in systemic lupus erythematosus with emphasis on classification of lupus glomerulonephritis advances and implications. Arch Pathol Lab Med. 2009 Feb;133(2):233–248.
Salama AD, Dougan T, Levy JB, et al. Goodpasture's disease in the absence of circulating anti-glomerular basement membrane antibodies as detected by standard techniques. Am J Kidney Dis. 2002 Jun;39(6):1162–1167.