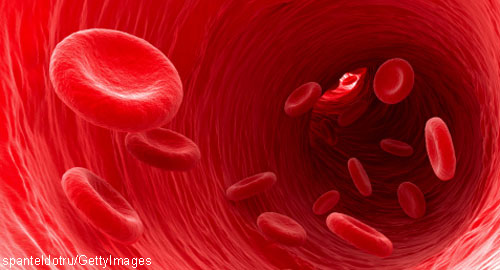 Giant cell arteritis (GCA), a large- and medium-vessel vasculitis, mainly involves the thoracic aorta and its branches. Few studies have evaluated the predictive factors for increased mortality in GCA patients. Recent findings of an Italian study of patients with incident temporal artery biopsy-proven GCA suggest large-vessel involvement at GCA diagnosis independently contributes to increased mortality. Also, the presence of polymyalgia rheumatica and isolated adventitial involvement or vasa vasorum vasculitis were associated with reduced mortality.1
According to histopathological patterns of the study patients, the differences in survival present new perspectives in predicting disease severity and mortality risk, says Pierluigi Macchioni, MD, a rheumatologist in the Department of Rheumatology, Azienda USL-IRCCS di Reggio Emilia, Italy, and an investigator in the study.
Previous studies evaluating mortality associated with GCA have concluded that mortality risk may be increased in some patients and may vary over time.2,3 Research has also demonstrated the value of imaging for better recognition and diagnosis of large-vessel involvement in GCA.4 However, none have considered temporal artery biopsy results or the presence of large-vessel involvement at disease presentation, Dr. Macchioni notes.
"The presence of these factors are more relevant for survival than cardiovascular risk factors," he says.