Rheumatologists who are outstanding clinicians provide consistently exceptional care to patients and serve as role models for colleagues and trainees are in the spotlight in our "Lessons from a Master Clinician" series. Here, we offer insights from clinicians who have achieved a level of distinction in the field of rheumatology.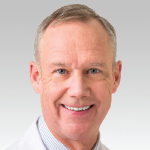 Calvin R. Brown Jr., MD, professor of medicine in the Division of Rheumatology of the Feinberg School of Medicine, Northwestern University, Chicago, is a member of a number of professional organizations, including the ACR and the American College of Physicians, and he is a past president of the Chicago Rheumatism Society. His research has been published in such journals as Arthritis & Rheumatology and The Journal of Rheumatology. He is the author of several textbook chapters dealing with arthritis, and his areas of focus include education in the rheumatic diseases, sports medicine and disability evaluation.
ADVERTISEMENT
SCROLL TO CONTINUE
Dr. Brown was one of two recipients of the ACR's 2018 Distinguished Fellowship Program Director Award. At that time, he told The Rheumatologist, "I devoted my entire career to training rheumatologists. To be recognized for this now, at the final stage of my career, caps off my career in the most gratifying way I could possibly imagine."
What differentiates the master clinician is his or her ability to express knowledge to patients & trainees & to do it with a combination of confidence & humility.
TR: In your opinion, what makes for a master clinician?
Dr. Brown: To quote former Supreme Court Justice Potter Stewart, 'I know it when I see it.' [A master clinician] usually has tinges of gray hair and is engaged and active in professional meetings. The master clinician never gets a certificate to show that he or she has reached a level of mastery, which makes it hard to define. I think the ultimate sign of having achieved a level of significant skill and acumen is when other physicians seek you out to be their doctor. I never thought I had achieved a level of mastery, but the fact that other physicians have sought me out is one of the most gratifying experiences I can imagine.
TR: Who were some of your clinician role models and what qualities did you admire in these individuals?
ADVERTISEMENT
SCROLL TO CONTINUE
Dr. Brown: At Wayne State University School of Medicine, Detroit, Mich., there were limited funds for research, and the medical school was full of clinicians who loved seeing patients. I was inspired to go into academic medicine from observing these role models in my medical school. This was especially true of internal medicine. I was in awe of how these clinicians could construct such brilliant differentials and cite the evidence supporting their diagnostic decisions. They knew the clinical literature inside and out.