ATLANTA—At the 2019 ACR/ARP Annual Meeting in November, the ACR and the ARP honored a group of distinguished individuals who have made significant contributions to rheumatology research, education and patient care. This month, The Rheumatologist speaks with the winners of the ARP Merit Awards about their individual contributions to advancing rheumatology. You'll also find a list of individuals honored by the ACR with the Master designation in 2019.
You Might Also Like
Explore This Issue
November 2019
Also By This Author
ARP MASTER AWARD
The ARP's highest honor—the Master Award—went to two ARP members in 2019 for their outstanding contributions to the field of rheumatology: Geri Neuberger, RN, MN, EdD, and professor emerita at the University of Kansas (KU) School of Nursing, and Robert Richardson, PT, MEd, FAPTA, physical therapist at Maria Parham Health in Henderson, N.C.
ADVERTISEMENT
SCROLL TO CONTINUE
Dr. Geri Neuberger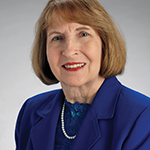 For 40 years, Dr. Neuberger has been perfecting her craft as an educator, researcher and author. Her significant contributions to the field of rheumatology have focused on improving the treatment of patients with rheumatic diseases, specifically rheumatoid arthritis (RA). Her devotion to the field stems from the experience of her mother and younger sister; both were diagnosed with severe RA years before biologics were discovered and used for treatment.
ADVERTISEMENT
SCROLL TO CONTINUE
Dr. Neuberger's academic career combines her love of nursing, teaching and writing. After receiving her diploma in nursing in 1956 from Kentucky Baptist Hospital School of Nursing in Louisville, she continued her education by earning a Bachelor of Arts in English from Kentucky's Georgetown College, a master's degree in nursing from the KU School of Nursing in 1976 and a doctoral degree in curriculum and instruction from the KU School of Education in 1983.
Since 1976, Dr. Neuberger has held different positions at the KU School of Nursing. She began as an instructor and moved up the career ladder to assistant professor with tenure in 1981, associate professor in 1984, full professor in 1998 and was awarded the professor emerita title in 2016.
"I still have an office in the KU School of Nursing," says Dr. Neuberger, who has published 46 papers during her career and received funding for four studies published in respected medical journals. "Most of the work I do now involves reviewing articles for journals, such as Arthritis Care & Research, and evaluating abstracts for professional meetings and books for several nursing publishers." Dr. Neuberger also acts as a consultant for KU nursing faculty on research articles and grant proposals.
ADVERTISEMENT
SCROLL TO CONTINUE
Her career highlights include research she conducted for her master of nursing thesis, which focused on testing a method to help RA patients take their medications as prescribed. That involved testing a color-coded bottle system and medication calendar. She also obtained a grant (1996–2001) from the National Institutes of Health to test a low-impact exercise program in RA patients that had positive results for improving walk time and grip strength, and decreasing pain, fatigue and depression.
Dr. Neuberger's involvement with the ARP, which she joined in 1977, has been a constant throughout her career. She served on numerous committees as a member or chair from 1988–2010 and then acted as scientific editor for the development and revision of a series of educational modules, Fundamentals of Rheumatology. She attends the ACR/ARP Annual Meeting to stay up to date on new treatments and theories about causation of rheumatic conditions.
"The ARP has given me purpose, a sense of direction," says Dr. Neuberger. "I'm honored by this award, and humbled and grateful for what I've learned through both the ACR and ARP. It's been a wonderful connection that I still value very much."
Robert Richardson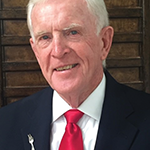 Mr. Richardson says he is humbled and honored by this award. "To be recognized by the ARP for my achievements carries with it the responsibility of advocating for my profession, patients and these organizations," he says. "I accept that responsibility with a great deal of pleasure."
Throughout his nearly 60-year career, Mr. Richardson has been committed to helping patients with rheumatic diseases and feels fortunate to have worked in the field for so many years.
After earning his physical therapist (PT) certificate in 1959 from the University of Pittsburgh, Mr. Richardson developed a Rheumatology Rehab Center at St. Margaret Memorial Hospital in
Pittsburgh, now called UPMC St. Margaret, requiring him to work with numerous rheuma­tologists from the University of Pittsburgh and two large private rheumatology practices. "I went from being the only PT, treating about 10 patients a day, to hiring 25 PTs, 15 occupational therapists (OTs) and five social workers within a 10-year period," says Mr. Richardson, who also earned a master's degree in education at the University of Pittsburgh in 1974. "That program gained national recognition as a specialty hospital for interdisciplinary patient care."
The center's success led to a grant-funded rheumatology outreach program for the tri-state area—West Virginia, Ohio and Pennsylvania—that provided rheumatology education to primary care physicians and improved patient access to both rheumatologic and orthopedic care.
Mr. Richardson left the hospital in 1977 to follow his entrepreneurial spirit. He and his wife, Jan, also a PT, launched a private rehabilitation company that supported roughly 80 PTs and OTs who served patients throughout western Pennsylvania. In 1998, they moved to North Carolina after his wife accepted an administrator position at Duke University, Durham, N.C.
Since then, Mr. Richardson has held numerous positions at Maria Parham Health, a small, rural hospital in Henderson, N.C. For about 10 years, he served as the hospital's director of rehabilitation. He was vice president for the next five years, before transitioning to serve as executive director of the hospital's foundation for the next five years. Now, he works part time at the hospital, doing what he loves best—treating patients challenged by rheumatic diseases.
During his successful career, he also served on the faculty in the Doctor of Physical Therapy (DPT) programs at three universities: the University of Pittsburgh, Slippery Rock University, Pa., and Duke University, where he introduced rheumatology into the curriculum and helped boost business development and personnel management.
As a member of the ACR's Communications and Marketing Committee, a former member of its Committee on Ethics and Conflict of Interest, and an ARP officer and past president, Mr. Richardson will continue volunteering for both organizations as his way of giving back to the profession and his community.
"Being active in the ACR and ARP is like going to graduate school," Mr. Richardson says. "Having personal and professional relationships with rheumatologists, orthopedic surgeons and others in the field is a stimulating and growing experience. People who don't do this are missing out."