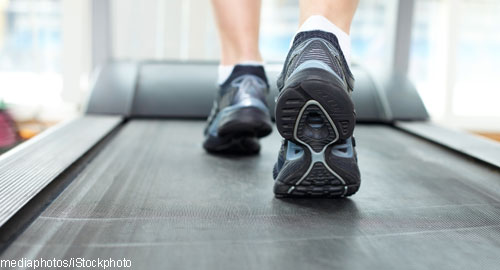 Ideally, patients suffering from rheumatic diseases, such as rheumatoid arthritis (RA), osteoarthritis (OA) or lupus, maintain a tailored daily exercise routine that reduces body weight stressors on joints, strengthens muscles and improves cardiovascular function to support overall patient wellness.
You Might Also Like
Also By This Author
Sometimes, this physical fitness piece takes a backseat to the challenges of establishing a diagnosis and treatment regimen. But the proactive physical therapy piece of a patient's treatment can be beneficial, according to Maura Iversen, BSc, PT, DPT, SD, MPH, professor and chair of the Department of Physical Therapy, Movement and Rehabilitation Sciences at Northeastern University in Boston.
ADVERTISEMENT
SCROLL TO CONTINUE
"Proactive collaboration between physical therapists and rheumatologists has proved to help patients reduce their pain and increase their overall wellness with cardiovascular function," Dr. Iversen explains. These are benefits she has witnessed firsthand with the rheumatology patients she works with.
Physical Therapy: A Primary Management Strategy
According to Dr. Iversen, referring a rheumatology patient to a trusted physical therapist as a primary management strategy is a win for the patient and their overall course of treatment, because physical therapists are trained in key areas that can help the rheumatology patient, including movement science, anatomy and pathology.
ADVERTISEMENT
SCROLL TO CONTINUE
"Whether a patient is coping with a new diagnosis or has been managing their symptoms for some time, working with a physical therapist provides a chance for careful evaluation of how the patient is moving and experiencing pain," Dr. Iversen says.
From this initial assessment, a tailored exercise plan can be developed to accommodate the patient's physical challenges and sensitivities, while also targeting areas for improvement, such as weight loss or muscle strengthening, that can actually decrease pain and improve a patient's day-to-day wellness.
Dr. Iversen says rheumatology patients may be afraid to engage in physical activity and risk further damage to joints, which can increase their pain. "This [fear] is why physical therapy is the right fit for wellness with these patients. We have the knowledge of specific pathologic effects and understand which joints and specific anatomic structures, such as the vascular or neuromuscular system, are [affected] by a patient's condition. With this knowledge, we can structure an exercise plan that has flexibility with movement choices, say if a patient has a flare up and needs to transition to an alternate workout plan."
ADVERTISEMENT
SCROLL TO CONTINUE
For example, Dr. Iversen outlines physical therapy plan considerations for patients with three common rheumatic diseases:
RA: Exercises should include aerobic activity to address an RA patient's increased risk of cardiovascular involvement. Patients with RA may also have stiff joints in the morning, in which case an exercise plan may include stretching in bed, followed by a warm shower and additional exercises to support greater mobility throughout the day. Tai Chi and a gentler style of yoga, such as Bikram yoga, can be good approaches to easing into a daily exercise routine. Yoga positions can be modified to address involved joints.
OA: An exercise plan should be sensitive to the common swelling in weight-bearing joints that OA patients experience. Example: Running may not be the best exercise option for patients with significant cartilage loss. However, exercises that incorporate aerobic activity without joint strain, such as swimming, water aerobics or the use of an elliptical machine, can be beneficial.
Lupus: Because this disease affects multiple organ systems, including vascular and kidney health, and patients may not show signs of cardiovascular involvement, care must be taken to build an exercise plan that does not strain their cardiovascular system. For these patients, physical training that breaks up a 35-minute workout into several smaller periods of exercise can provide nearly the same fitness benefits without straining the patient.
Technology Aids to Stay on Track
A number of technological fitness devices are designed to help anyone stay on track with daily exercises, such as tracking steps or heart rate. These devices can also be helpful for rheumatology patients. Additionally, several apps in iOS and Android formats are tailored to rheumatology patients' specific conditions, Dr. Iversen explains. Some of these apps even use tools similar to those rheumatologists use to assess a patient's status at a clinical appointment.