During ACR Convergence 2020 in early November, the ACR and ARP honored a group of distinguished individuals who have made significant contributions to rheumatology research, education and patient care. This month, The Rheumatologist speaks with the winners of the ARP Merit Awards and the ACR's Distinguished Fellows. In addition, we bring you the first ever ACR Distinguished Global Public Health Award winner.
Review the winners of the ACR Awards of Distinction and designated Masters in the November issue.
ADVERTISEMENT
SCROLL TO CONTINUE
ARP MERIT AWARDS
Presidential Award
The ARP President's Award is awarded to the ACR/ARP member or team performing outstanding service within the present year in advancing the goals, ideals and standards of the ARP. ARP President Janet L. Poole, PhD, OTR/L, FAOTA, announced the decision this year was clear: The award is bestowed on the entire ARP membership for their tireless efforts in this challenging year.
ADVERTISEMENT
SCROLL TO CONTINUE
ARP Masters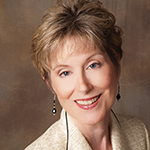 Teresa J. Brady, PhD, a behavioral scientist, and senior consultant with Clarity Consulting and Communications, has been designated an ARP Master.
"The ACR/ARP has been my professional home throughout my career—the place I turned for the latest scientific information, the professional resources I needed and, most importantly, where I could interact with past, present and future luminaries in the field," Dr. Brady says. "I'm thrilled to receive this honor from the ARP."
ADVERTISEMENT
SCROLL TO CONTINUE
Dr. Brady earned her doctorate in psychology from the University of Minnesota, Minneapolis, and holds a bachelor's degree in occupational therapy from the University of North Dakota, Grand Forks. Before joining Clarity Consulting, she served as a senior behavioral scientist with the Centers for Disease Control and Prevention's (CDC's) Arthritis Program for nearly 20 years. While at the CDC, Dr. Brady guided state arthritis programs in their dissemination of evidence-based self-management education and physical activity interventions, provided guidance to researchers developing and evaluating public health interventions for arthritis, conducted extensive qualitative research on the perceptions of people with arthritis and practitioners working with them, and developed health communications campaigns.
Dr. Brady's current work in rheumatology is concentrated on serving as the scientific editor of the revision of the ARP's online Fundamentals of Rheumatology Course (FRC).
A long-time volunteer with both the ACR and the ARP, Dr. Brady says it's been a pleasure to work with an outstanding project team and ARP experts on the FRC to define essential information for someone new to rheumatology and identify dynamic and engaging presentation methods.
"There have been a multitude of changes over my long career," Dr. Brady says. "Medication management, particularly in inflammatory arthritis, has changed significantly—from aspirin to NSAIDs and from gold salts to biologics—all of which lead to radically improved prognosis and health outcomes."
Similarly, Dr. Brady notes how the field has evolved from emphasizing rest to actively promoting exercise and physical activity, based on science proving that exercise is not only safe, but essential, to good health.
"The final change is the recognition that the patient is the day-to-day provider, so our roles are evolving into more of a coach and consultant to help patients get better and better at managing their disease," Dr. Brady says.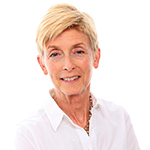 Patricia Katz, PhD, professor of medicine, health policy and urology at University of California, San Francisco (UCSF), also received the ARP Master designation.
Dr. Katz received a master's degree in psychology and a doctorate in educational measurement from the University of South Carolina, Columbia. She joined UCSF in 1982, and her research has focused on rheumatoid arthritis (RA) and systemic lupus erythematosus (SLE), the measurement of patient-centered outcomes and the impact of lifestyle factors, including obesity, physical activity and sleep, on patients. Dr. Katz's research has also examined disparities in health outcomes.
Over the years, Dr. Katz has served on the ARP Program Committee and the ACR Subcommittee on Diagnostic, Classification and Response Criteria, and has chaired two task forces. She has also served on the Scientific Advisory Committee and Board of Directors for the Rheumatology Research Foundation. This year, she is the ARP's Distinguished Lecturer.
A past editor in chief of Arthritis Care & Research and the current co-editor in chief of ACR Open Rheumatology, Dr. Katz received the ARP Distinguished Scholar Award in 1997, the STAR Award in 2005, and the ARP Presidential Award in 2003 and 2010. In addition, she was a recipient of the ARP Lifetime Achievement Award in 2015 and the ACR Investigative Mentoring Award in 2019.
"Over the past 30 years, my work in the rheumatology world has allowed me to connect with so many wonderful people," Dr. Katz says. "I've also witnessed a greater integration of clinical and health services research."
Dr. Katz has had more than 270 peer-reviewed manuscripts published. She is currently the principal investigator of two studies, funded by the National Institutes of Health (NIH) and the Department of Defense, on the impact of sleep disturbances on rheumatoid arthritis and lupus patients, and co-investigator of the California Lupus Epidemiology Study (CLUES) and two NIH-funded studies of effective use of patient-reported outcomes in electronic health systems. She is also co-investigator of the UCSF Resource-Based Center for the Advancement of Precision Medicine in Rheumatology, an NIH/NIAMS-funded center, with the goal of facilitating and enhancing precision medicine studies in rheumatic diseases.
One aspect of her job that she especially enjoys is serving as a career and research mentor. As co-director of the UCSF Rheumatology Division's mentoring program, Dr. Katz has worked with postdoctoral students and fellows. She has also mentored junior rheumatology fellows and introduced them to the ACR/ARP.
"It's been nice to see more women become involved with rheumatology research over the years," Dr. Katz says. "It's a great field, and I continue to enjoy my job and everyone that I work with."
Lifetime Achievement Award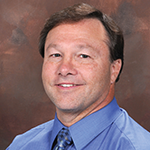 Scott Hasson, EdD, PT, FACSM, FAPTA, editor, Physiotherapy & Practice, is the recipient of the 2020 Lifetime Achievement Award for demonstrating a sustained and lasting contribution to the field of rheumatology and rheumatology professionals.
"Clearly, I recognize I'm getting older," Dr. Hasson says with a laugh. "But on a more serious note, the achievement means I'm recognized as a professor and editor in chief, someone who is now at a point in their career as a mentor who provides advice to others on how to achieve their goals as researchers, clinicians and educators. I had always hoped to make an impact in the rheumatology field, and receiving this award is confirmation I have."
Dr. Hasson received his bachelor's degree in microbiology and his master's degree in physical education from California State University, Fresno. He went on to receive a doctorate in exercise physiology from the University of Northern Colorado, Greeley, and a second bachelor's degree in physical therapy from the University of Texas, Medical Branch, Galveston.
He has been active in research over the course of his career and has had 86 peer-reviewed research articles published, along with a textbook titled, Clinical Exercise Physiology, and presented more than 150 papers at sports medicine and rehabilitation meetings. In 2016, Dr. Hasson retired as chair of the Department of Physical Therapy at Augusta University, Georgia. He is currently serving as editor in chief of the journal Physiotherapy & Practice, a position he has held since 1996.
Over the course of his career, Dr. Hasson taught and led physical therapy departments at Texas A&M University, College Station; the University of Connecticut, Storrs; Angelo State University, Texas; and Baylor College of Medicine, Houston.
"When I started working in rheumatology in the early '80s, patients with RA and OA were being told to minimize their activity in order to protect their joints," Dr. Hasson says. "Treatment was primarily medical and passive therapies almost wholly focused on reducing pain."
As an exercise scientist, Dr. Hasson says it's gratifying to now see patients affected by chronic back, neck, shoulder, hip and knee pain prescribed exercise therapy as part of their treatment plan.
"My focus has always been on improving patients' physical condition [strength and endurance] in order to allow them to work," Dr. Hasson says. "This approach proved successful and is now widely used to help patients reduce their pain without damaging their joints."
Addie Thomas Service Award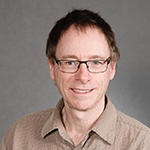 Paul Adam, MSW, who retired in 2019 from his position as rheumatology liaison and outreach services coordinator at the Mary Pack Arthritis Program, Vancouver, British Columbia, Canada, received this year's Addie Thomas Service Award, honoring the ARP's first president, and recognizing active volunteer involvement in local, regional and national arthritis-related activities.
A clinical counselor, program coordinator and researcher for more than 25 years, Mr. Adam joined the ARP in 1990 and was a member of the ARP Executive Committee, participating in the development of the ACR/ARP online Learning Management System.
"When I look back at those who have been past Addie Thomas Service Award recipients, I see the names of people who I've admired and respected for years and, at some unconscious level, sought to emulate," Mr. Adam says. "They are some of the many leaders in our field, people who have made advances through research, clinical care and service to ARP. And therefore, although it may sound trite, receiving this award is truly an honor."
Mr. Adam graduated from the University of Western Ontario in London, Ontario, Canada, with a bachelor's degree in social work, and the University of British Columbia in Vancouver, with a master's degree in social work. He began working at the Mary Pack Arthritis Program in 1989, first as a clinical social worker and then as the rheumatology liaison and outreach services coordinator.
"I was lucky to work at an outpatient program that for many years not only valued but put into practice the belief that it was important for research, treatment and education to inform the other," Mr. Adam says. "Thus, working at the Mary Pack Arthritis Program allowed me to provide clinical care, participate in patient and professional education, engage in research, and contribute to professional organizations like the ARP. Receiving this award validates the role that generalists can play in the field of rheumatology."
Mr. Adam was also part of a team of researchers that created and tested an online health journal for patients with rheumatoid arthritis. One component of the tool allowed study participants to assess their disease activity and then provided them with information tailored to their level of disease activity in terms of what this meant (e.g., to have moderate disease activity) and recommended actions. Mr. Adam says this especially helped patients with fluctuating disease activity and assisted participants in discerning when to consult with their healthcare provider.
"I believe that this is an area of rheumatology that will continue to grow and evolve as eHealth becomes a more accepted part of clinical care," Mr. Adam says.
Ann Kunkel Advocacy Award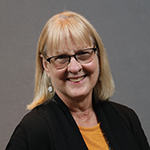 Donah Zack Crawford, MA, director of clinical trials at the Arthritis Group, Philadelphia, received the Ann Kunkel Advocacy Award, presented to an ARP member who has provided extraordinary service to advocate for patients with arthritis and other rheumatic diseases or for health professionals in rheumatology.
In the mid-1990s, Ms. Crawford was diagnosed with rheumatoid arthritis (RA), which changed her career trajectory. At the time, she was working as a research coordinator at the University of Pennsylvania, focused on premenstrual syndrome and perimenopause.
"My rheumatologist, Bruce Hoffman, MD, the Arthritis Group, Philadelphia, knew I was interested in research and asked if I might be interested in coordinating a clinical trial for RA," Ms. Crawford says.
That was more than 20 years ago, and today, Ms. Crawford and her Corgi, Ferguson, are a welcome sight at the Arthritis Group. Ferguson, a trained therapy dog, rides around in a 1970's stroller greeting patients.
"Ferguson can tell when a patient is nervous and needs comfort," Ms. Crawford says. "He often gets requests from patients who are getting infusion treatments."
Ms. Crawford's commitment to patients goes beyond the office. She regularly leaves brightly colored index cards in the reception area alerting patients that she's heading to the state capitol in Harrisburg to speak with legislators.
"As someone who has arthritis, I know how important it is to give our patients a chance to voice their concerns on issues that affect them, such as drug prices and step therapy reform," Ms. Crawford says. "I also want to ensure they have access to clinical trials."
Ms. Crawford is a long-time member of the ARP and has served on the Education, Research and Ethics committees, as well as the Annual Meeting Planning Committee. She has also been a regular presenter at ACR Convergence (formerly the ACR/ARP Annual Meeting) and served as the ARP representative to RheumPAC, the ACR's nonpartisan political action committee.
A longtime supporter of the Arthritis Foundation, Ms. Crawford has volunteered as a costumed Revolutionary and Civil War interpreter at fundraisers, and donates her time to help with the annual Arthritis Walk.
Distinguished Scholar Award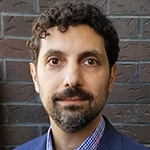 Anthony Perruccio, PhD, a scientist at the Schroeder Arthritis Institute, University of Toronto Health Network, and associate professor at the Institute of Health Policy, Management and Evaluation at the University of Toronto, Ontario, Canada, is this year's Distinguished Scholar Award recipient.
Osteoarthritis (OA) is one of the main areas of research for Dr. Perruccio and he says it's been incredible to see the transition in how OA has been defined, characterized, or viewed over the years. He has also worked to identify distinct subgroups in both clinical and population-based OA samples, with particular focus on systemic inflammation and sex differences.
"OA has gone from local cartilage defects to whole joint disease, from 'wear and tear' to biomechanical and biochemical and inflammatory processes, from local effects to local and systemic effects, and importantly, from disease to illness," he says. "There remains much we don't know, however, and I suspect our view of OA will continue to evolve as we further research this highly prevalent and high-impact condition."
Dr. Perruccio received his BSc from York University in Toronto and his MHSc and PhD in epidemiology from the University of Toronto. He completed a post-doctoral fellowship in arthritis outcomes research at Brigham and Women's Hospital and Harvard Medical School, Boston.
A member of the ARP since 2008, Dr. Perruccio has served as an abstract reviewer and session moderator for the ACR's annual meeting and has been a member of the editorial board for Arthritis Care & Research since 2012.
"The ARP and its members have been at the forefront of drawing attention to the public health impact of arthritis and bridging the gap between clinical and community health for people affected by arthritis and other rheumatic diseases," Dr. Perruccio says. "ARP members span and support arthritis research across so many levels and fields of study. Being recognized by these peers and this association is humbling, a privilege and an acknowledgment that my work has made some level of valuable contribution to our collective endeavor to minimize the individual and public burden of arthritis and other rheumatic diseases."
Distinguished Clinician Award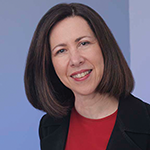 Roberta Horton, LCSW, ACSW, assistant vice president of social work programs at the Hospital for Special Surgery (HSS), New York City, received this year's Distinguished Clinician Award.
"Receiving this award is cherished recognition that the concept of 'clinician' extends not only to direct practice with patients and their families, but includes a holistic perspective and practice with groups, communities and systems to assess and address inequities," Ms. Horton says. "In social work, we call this process from case to cause. I'm very proud and passionate about the opportunity I've been given to play a leadership role with my exceptionally talented and committed colleagues at HSS, and the opportunities provided by the ACR and ARP to learn, grow, and contribute."
Ms. Horton graduated from the University of Massachusetts, Shrewsbury, with a bachelor's degree in psychology and from Columbia University, New York City, with a master's degree in social work. Starting as a social worker in 1977, Ms. Horton's increasing professional responsibilities provided her with the opportunity to build a new department at HSS, the Department of Social Work Programs.
She says the mission of the Social Work Programs department is to support, enhance and empower the quality of life for those impacted by rheumatic and musculoskeletal illness, maintaining a specific focus on serving diverse communities affected by health disparities.
Over the years, Ms. Horton has developed national and culturally tailored programs that offer support and education to patients with rheumatic diseases. These programs are offered in English, Chinese and Spanish for patients, their families and members of the community.
"I'm constantly in awe of the complexity and challenges of rheumatology as an ever-evolving field," Ms. Horton says. "Because most rheumatic illnesses are not curable, we have the privilege of knowing and working with patients and their loved ones over decades. The uncertainty and unpredictability of coping with these illnesses requires patient-clinician partnerships that prioritize empathy, humility, shared decision making, in the context of appreciation of the impact of social determinants of health on adherence, severity and long-term outcomes."
Distinguished Educator Award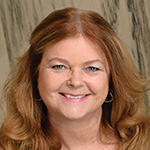 Maura Iversen, DPT, SD, MPH, FNAP, FAPTA, is the recipient of this year's Distinguished Educator Award. Dr. Iversen is a physical therapist and behavioral scientist/clinical epidemiologist with a primary focus in rheumatology. She works in dual roles as dean of health professions at Sacred Heart University, Fairfield, Conn., and as a behavioral scientist and researcher in rheumatology at Brigham & Women's Hospital, Harvard Medical School, Boston.
"I'm deeply honored to be receiving this award," Dr. Iversen says. "My career has focused both on rheumatology research and in the education of future health professionals, and I've found they are highly complementary areas of focus."
As a Harvard/MIT Center for Medical Stimulation-certified specialist, Dr. Iversen has developed and implemented interprofessional, high-fidelity simulations in rheumatology to promote interprofessional collaboration and communication.
"I've enjoyed teaching rheumatology fellows, nurses and NPs, physical and occupational therapists and physician assistant students," Dr. Iversen says. "I've learned so much from my interactions from students and I hope they have learned as much from me."
As a researcher, Dr. Iversen's interests have included clinical trials of exercise and technologies to promote physical activity in patients with arthritis. She is a past president of the ARP, a former member of the Boards of Directors for the Rheumatology Research Foundation and the ACR, and is currently the arthritis media spokesperson for the American Physical Therapy Association.
Dr. Iversen earned her doctorate in behavioral sciences from Harvard University, School of Public Health, Boston, and completed her postdoctoral training in clinical epidemiology at the Department of Medicine, Harvard Medical School. She earned a Master of Public Health from Boston University and a Doctor of Physical Therapy from MGH Institute of Health Professions, Boston.
As an educator, Dr. Iversen has taught in the areas of rheumatology and musculoskeletal disorders, epidemiology and psychometrics for more than 25 years at Harvard TH Chan School of Public Health at Northeastern University, Boston, and at numerous universities, both in the U.S. and internationally. She has mentored more than 150 graduate students in their master's and doctoral theses in various health professional programs.
Describing her teaching style, Dr. Iversen says she integrates a number of pedagogies in her teaching, from Kolb's model of experiential learning to the Socratic method and problem-based/team-based learning.
"I love to promote dialogue and exchange and incorporate life experiences into classroom discussions," Dr. Iversen says. "Among my research courses, I apply skills learned to clinical scenarios in an effort to promote evidence-based practice and translational research."
Outstanding Student in Rheumatology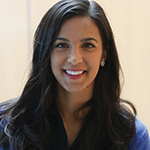 A licensed physical therapist and PhD candidate at the University of Delaware, Newark, Dana Voinier, MS, DPT, was awarded the Outstanding Student in Rheumatology award.
Her research has focused on the role of physical activity in the development of knee OA. In a study published last year, Dr. Voinier found that while losing weight can help reduce a patient's risk of OA or ease their symptoms if they already have the condition, being physically active is equally important.
Dr. Voinier received her bachelor's degree from The College of New Jersey and began her PhD graduate program at the University of Delaware in 2017. Last year, Dr. Voinier and her colleagues at the university presented research at the ACR's annual meeting that sitting more than four hours a day increases the risk of knee OA as seen on X-rays.
"I feel truly honored to have been selected for this award," says Dr. Voinier, "and I will continue to work hard and support the work of my peers as an expression of my gratitude."