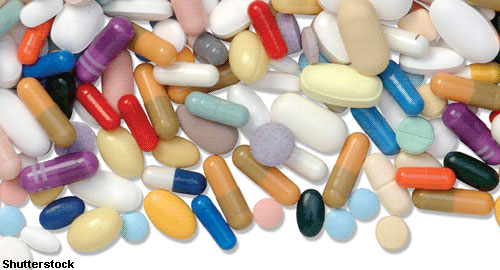 In November, the U.S. Food and Drug Administration (FDA) announced that it is investigating serious adverse events associated with Limbrel, a medical food capsule marketed in 250 and 500 mg dosages.1 Limbrel contains two types of flavonoids: baicalin from Scutellaria baicalensis and catechin from Acacia catechu. Both Limbrel250 and Limbrel500 also contain zinc. The treatment is intended to manage metabolic processes associated with osteoarthritis (OA).
You Might Also Like
Also By This Author
Although many different adverse events have been reported to the FDA, two are potentially life threatening: drug-induced hepatotoxicity and hypersensitivity pneumonitis. The FDA has received reports of 194 adverse events for Limbrel, of which 57 cases contained enough information for further detailed analysis of whether Limbrel was associated with the adverse event. In 30 of these cases, causality of the adverse event existed.
ADVERTISEMENT
SCROLL TO CONTINUE
On Nov. 8, 2017, the FDA contacted Primus Pharmaceuticals, the manufacturer of Limbrel, and requested information about its formula, which is now being reviewed. Presently, the FDA has alerted patients and healthcare providers about the potential effect to health and is advising patients not to use this treatment. The FDA will share updates when they are available.
Patients should immediately stop taking Limbrel and contact their healthcare provider. If patients develop any symptoms, such as jaundice, nausea, fatigue, gastrointestinal discomfort, fever, chills, headache, cough, chronic bronchitis, shortness of breath, trouble breathing and/or fatigue, while taking Limbrel, report them to a healthcare professional. An FDA Med Watch form should also be submitted through the FDA's MedWatch Safety Information and Adverse Event Reporting Program.
ADVERTISEMENT
SCROLL TO CONTINUE