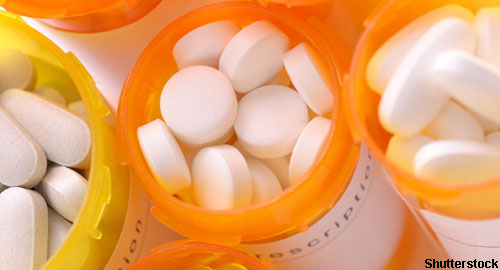 CHICAGO—Baricitinib is an oral, selective, JAK 1 and JAK 2 inhibitor approved for treating moderate to severe active rheumatoid arthritis (RA) in adults in more than 40 countries, including Europe, the U.S. and Japan. Recent research presented during the 2018 ACR/ARHP Annual Meeting describes the long-term safety of baricitinib, with updated data from an ongoing long-term extension study. This evaluation included data from patients with active RA exposed to baricitinib during eight randomized trials, including four Phase 3, three Phase 2 and one Phase 1b study. The data cutoff for the long-term extension trial was April 1, 2017.1
Dose responses were evaluated based on the four Phase 2 and 3 trials in which patients were randomized to receive a 2 mg or 4 mg baricitinib dose, including data from the long-term extension study. (Note: The 4 mg baricitinib dose is not approved for use in the U.S.) Incidence rates were calculated per 100 patient-years.
The Data
In total, 3,492 patients received baricitinib for 7,860 patient-years of exposure. Of these patients, 78% received baricitinib for at least one year (n=2,723), with half of these patients being treated for at least two-and-a-half years (n=1,788; 51%).
During the studies, the overall adverse event rate did not increase with longer exposure to baricitinib. The malignancy incidence rate was 0.8, excluding non-melanoma skin cancer for which the incidence rate was 0.4. Adverse events evaluated included major cardiovascular events; venous thromboembolism, including pulmonary emboli; serious infection, including tuberculosis; and gastrointestinal perforation.
Less than 1% of patients discontinued treatment due to abnormal laboratory values. The safety profile of baricitinib for patients exposed for up to six years remains unchanged, with no new safety signals identified. Efficacy was maintained throughout these studies.
---
Michele B. Kaufman, PharmD, BCGP, is a freelance medical writer based in New York City and a pharmacist at New York Presbyterian Lower Manhattan Hospital.
Reference
Genovese MC, Smolen JS, Takeuchi T, et al. Safety profile of baricitinib for the treatment of rheumatoid arthritis up to six years: An updated integrated safety analysis [abstract]. Arthritis Rheumatol. 2018 Oct;70(suppl 10).