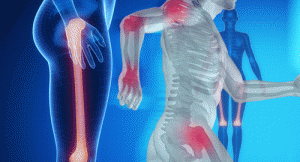 Although rheumatology has seen impressive generational leaps over the past 20 years in helping patients with rheumatic diseases deal with inflammation, the same cannot be said for the pain caused by inflammation, one leading expert says.
Also by this Author
"There's been great progress in the management of inflammation over the last couple of decades," says Yvonne Lee, MD, assistant professor of medicine at Brigham and Women's Hospital in Boston, whose research focuses on the inflammatory and non-inflammatory components of pain in rheumatic diseases. "I would say in my mind, sadly, the progress in treating pain has not been nearly as great in magnitude. Although the drugs for treating inflammation sometimes do quite well in treating pain, a substantial number of patients continue to have pain despite treatment with strong immunosuppressant medication. There is still a long way to go."
And yet Dr. Lee feels recent advances in the development and refinement of neuro-imaging methods may soon help usher in new treatments.
"I am hopeful that in the next several years we will make some more advances more quickly," she says.