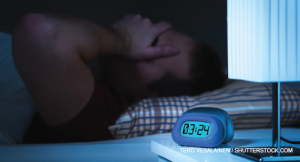 In a study in Arthritis Care & Research, researchers showed an indirect association between osteoarthritis (OA) and sleep health in older men.1 In those participants with OA, the condition is associated with poorer sleep health, as well as a 16% higher incidence of elevated C-reactive protein and 12% higher odds of having elevated interleukin 6. It may be, say two authors connected with the study, that assessing patients' sleep patterns and sleep health would be useful adjuncts in the ongoing management of these patients.
You Might Also Like
Explore This Issue
February 2020
Also By This Author
Alerted to Rich Data Set
In previous research conducted at Pennsylvania State University, lead author Soomi Lee, PhD, focused on sleep health across the lifespan. She has explored the predictors of sleep health and how those differ between age groups, such as adolescents vs. middle-aged workers. Currently assistant professor in the School of Aging Studies at the University of South Florida, Tampa, Dr. Lee has been turning her focus to sleep patterns in older adults.
"Because I was interested in sleep health in older adults, I was paying attention to a news alert and found that the dataset from the NIA/NIAMS [National Institute on Aging/National Institute of Arthritis and Musculoskeletal and Skin Diseases] sponsored study, Osteoporotic Fractures in Men Study (MrOS), was publicly available," Dr. Lee says, describing the genesis of her latest study. The National Institute on Aging, in collaboration with Sutter Health's California Pacific Medical Center Research Institute, released the dataset in November 2017.2
That longitudinal study featured 16 years' worth of anonymous data collected from 5,994 community-dwelling older men. The study was coordinated by investigators at six academic institutions: University of Alabama, Birmingham; University of Minnesota; University of Pittsburgh; Stanford University; Oregon Health & Science University; and University of California, San Diego. Participants were examined at baseline for fracture risk.
ADVERTISEMENT
SCROLL TO CONTINUE
But the additional bonanza for investigators is the wealth of data collection. At regular intervals, MrOS researchers conducted spinal X-rays and bone density exams and collected serum samples. They also assessed other factors, such as oral health, sleep health and patterns, and markers for cardiovascular disease.
What caught Dr. Lee's attention about the public release of the dataset is that 3,135 men in the MrOS study participated in an ancillary sleep study from 2003–2005. Participants were first screened for use of any mechanical devices during sleep, such as pressure masks for sleep apnea or oxygen therapy, and those who used such devices were excluded from the sleep study. Sleep patterns were assessed for the resulting number of participants (2,562) via self-report questionnaires, and actigraphy was used to assess periods of sleep and wakefulness. In addition, other routine measures used in the MrOS study were noted, especially urine and serum specimen collection.