As the cloud moved away from the tent, Miriam's skin suddenly became diseased, as white as snow. When Aaron turned toward her, he saw that she was diseased.
—Numbers 12:10
ADVERTISEMENT
SCROLL TO CONTINUE
For 29 years he [Fray Pedro de Urraca] was afflicted by … pain, suffering it at once in all the joints of his body, with such strength that his hands became hooked, his fingers bending backwards, became rigid as steel, … and Our Lord gave him leprosy from his neck to his feet, from his shoulders to his wrists, with scars and scales like those of a fish, the width of a fingernail …
—Fray Felipe Colombo, 1674
ADVERTISEMENT
SCROLL TO CONTINUE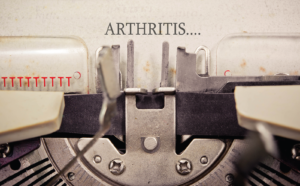 From Scripture's women to New World missionaries (and the doctors in between), the first description of psoriasis as a clinical entity is disputed, but it can surely be attributed to either the Old Testament or Torah (Tzaarat, possibly afflicting Miriam), or the Roman encyclopedist Cornelius Celsus (25 BCE to 50 AD).1 What's certain is that at least 15 centuries separated Galen coining the term psoriasis from the first recorded characterization of concomitant cutaneous and joint involvement afflicting Fray Pedro de Urraca, a Spanish Mercedarian monk living in Peru in the late 1600s.
It would take another two centuries and a couple of brilliant French dermatologists to first make this association in Europe and later conceive the phrase psoriasis arthritique.2,3
This historical gap in medical taxonomy is akin to the temporal lag that characterizes a psoriatic arthritis (PsA) patient's journey, typically affecting the skin for several years until clinically apparent synovio-entheseal involvement ensues. In fact, psoriasis is arguably the only known preclinical inflammatory arthritis condition that has an established, self-evident, clinical risk factor (i.e., biomarker) for disease development. As such, this represents a unique opportunity to study the dynamic events occurring during subclinical arthritis in general and provides the potential for early intervention in PsA (as well as prevention) in a susceptible and readily identifiable population.
ADVERTISEMENT
SCROLL TO CONTINUE
The ability to recognize those who are predestined to develop PsA, however, is hindered by an incomplete understanding of the phenotypic, environmental, molecular and cellular events governing the transition from cutaneous to joint inflammation.
It is by unraveling the fundamental enigma of why (and when) one in four people with psoriasis goes on to develop extra-cutaneous joint inflammation that the field will most likely make the next leap in scientific discovery.
The Role of Genetics
Although genetic susceptibility plays a significant role in disease pathogenesis, it only partially accounts for the development of psoriatic-disease clinical manifestations. This includes the high familial aggregation for psoriatic disease, the discovery that certain human leukocyte antigen (HLA) alleles correlate with specific PsA phenotypes and the identification of numerous non-MHC (major histocompatibility complex) risk factors.4,5