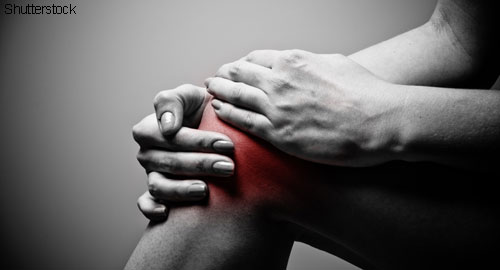 Osteoarthritis (OA) occurs as the result of mechanical forces on the joint and is influenced by both genetic and acquired factors.1 OA is chronic and degenerative, and it affects synovial joints where it is associated with articular cartilage breakdown, as well as destruction of synovial membranes and subchondral bone. Studies have shown that T cells from patients with OA react to chondrocyte antigens and produce many pro-inflammatory cytokines. These cytokines are believed to be the main cause of pathogenesis.
Also By This Author
Researchers have long suspected that the IL-17 produced by Th17 cells plays a role in inflammatory diseases. In particular, scientists believe that the pro-inflammatory cytokines IL-17A, IL-21 and IL-23 play crucial roles in local inflammation. This understanding has led experts to suggest that anticytokine therapy may be helpful in the treatment of OA.2
ADVERTISEMENT
SCROLL TO CONTINUE
Scientists also know that vitamin D 3 can influence bone health via its role in calcium and phosphorous metabolism. Additionally, studies have demonstrated that vitamin D3 is an immunomodulator that acts on an intracytoplasmic receptor found in immune cells. To date, however, researchers have not fully explored the relationship between cytokines associated with Th17 cells and vitamin D3 on symptoms of OA.
Now, new research suggests that the cytokine IL-17A plays a role in the pain associated with OA. Moreover, it appears that decreased serum levels of vitamin D3 may contribute to OA pain via the regulation of immune responses. Alireza Askari, MD, an assistant professor of orthopedics at Fasa University in Iran, and colleagues published the results of their investigation into the relationship between serum levels of cytokines and patient experience of pain online Nov. 7 in PLoS One.3 They evaluated a population of patients in Iran who had been diagnosed with OA (n=131) and compared them with healthy controls (n=262). The patients had knee OA and were referred to the Orthopedic Department of Hamza Clinic in Fasa and the investigators assessed their knee pain using the Western Ontario and McMaster Universities Osteoarthritis Index (WOMAC) questionnaire. They used ELISA to determine serum levels of IL-17A, IL-21, IL-23 and vitamin D3.
ADVERTISEMENT
SCROLL TO CONTINUE
The team found a significant difference in age, body mass index and WOMAC pain scores between patients with OA and healthy controls. They also found that patients with OA had significantly higher serum levels of IL-17A and IL-23 than did healthy controls. In contrast, serum levels of IL-21 and vitamin D3 were significantly lower in patients with OA (vitamin D=8.14 ± 3.33) than in healthy controls (vitamin D=29.21 ± 9.75). The serum levels of IL-17A and IL-23 had a significant positive correlation with WOMAC pain scores in patients with OA and the correlation persisted despite correction for age and BMI. The results also suggested that serum levels of IL-17A may serve as a biomarker for OA disease.