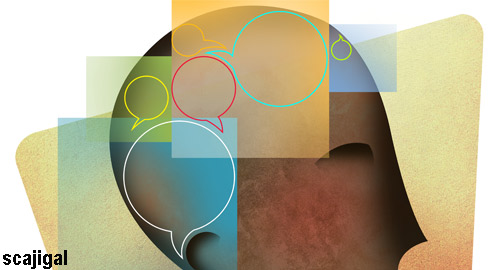 Previous studies in the general population have shown lower educational status and higher body mass index (BMI) are associated with lower cognitive scores. Research has also demonstrated that patients with medical and surgical critical illnesses are at high risk for long-term cognitive impairment.
You Might Also Like
Also By This Author
The studies that have looked specifically at patients with systemic lupus erythematosus (SLE) have found these patients are also at risk for cognitive impairment. Specifically, researchers have identified apoptotic death of neurons, as well as nonthrombotic and nonvasculitic abnormalities of the central nervous system of some SLE patients. These abnormalities appear to be mediated by anti-double-stranded (ds) DNA antibodies that can access the cerebrospinal fluid and cross-react with the NR2 glutamate receptor. Additionally, SLE patients who experience subtle cognitive impairment have an increase in chemokine (C-C motif) ligand 2 (CCL2). However, investigators have been unable to document an active inflammatory process that is associated with neuropsychiatric SLE (NPSLE) and cognitive dysfunction.
ADVERTISEMENT
SCROLL TO CONTINUE
Ali Duarte-Garcia, MD, resident in the division of rheumatology at the Mayo Clinic in Rochester, Minn., and colleagues add to the body of literature. In their recent research , they were unable to find strong evidence of inflammation in patients with SLE who also experience cognitive dysfunction. However, the research, published online May 3 in PLOS ONE, did document a higher prevalence of IgG anticardiolipin antibodies in serum and increased levels of CCL2 in CSF in SLE patients with cognitive dysfunction.1
"Previously, we reported that SLE patients with inflammatory neuropsychiatric manifestations present in [cerebrospinal fluid] high levels of IL-6 and the chemokines chemokine (C-X-C motif) ligand 2 (CXCL8), CCL5, CXCl9 and CXCL10 during the acute event and the levels decrease significantly after improvement," write the authors. In the current study, the investigators sought to determine if cognitive dysfunction resulted from persistent inflammation characterized by ongoing disease activity. To do this, they followed 100 patients with SLE for six years and measured their cardiovascular risk factors, cardiovascular and neuropsychiatric events, lupus characteristics and autoantibodies. They also performed cross-sectional neuropsychological assessment, as well as measured autoantibodies and inflammatory molecules in cerebrospinal fluid.
ADVERTISEMENT
SCROLL TO CONTINUE
"We detected cognitive dysfunction in 16% of young patients with SLE of short evolution," write the authors in their discussion. "Cognitive function was assessed with a battery of neurocognitive tests, evaluating seven domains. We aimed to identify patients with moderate/severe cognitive dysfunction to prevent misclassification, and the prevalence observed falls within the range reported."
When the investigators performed single factor analyses, they found low education, high BMI, lower prevalence of arthritis, higher number of NPSLE syndromes, immunoglobulin G (IgG) anti-cardiolipin antibodies in serum and increased levels of CCL2 in cerebrospinal fluid were all associated with cognitive dysfunction. However, they note their data don't support a definitive inflammatory mechanism underlying cognitive dysfunction in patients with lupus.