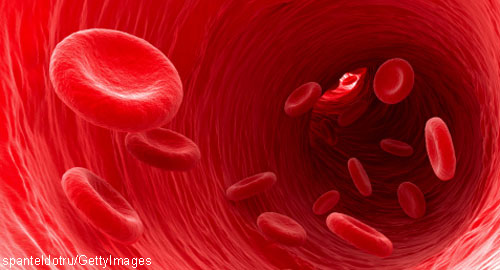 Lupus nephritis (LN) contributes to morbidity and mortality in patients with systemic lupus erythematosus (SLE). Patients who are positive for antiphospholipid antibodies (aPL) are especially vulnerable to LN. However, until now, few studies have evaluated potential strategies for protecting SLE patients who are aPL-positive and asymptomatic. New research suggests antiplatelet therapy may improve estimated glomerular filtration rate (eGFR) in lupus anticoagulant-positive patients with LN class III or IV.
Also By This Author
Hironari Hanaoka, MD, PhD, associate professor of rheumatology at St. Marianna University School of Medicine in Japan, and colleagues published their results online May 3 in PLoS ONE.1 The single-center, retrospective study included 38 Japanese patients with biopsy-proven LN class III or IV. The patients were tested for the presence of aPL, anticardiolipin antibody (aCL) or lupus anticoagulant. Although all patients had a diagnosis of LN and were lupus anticoagulant-positive, they did not meet the criteria for a diagnosis of antiphospholipid syndrome (APS).
ADVERTISEMENT
SCROLL TO CONTINUE
After biopsy, 17 of the patients received antiplatelet therapy (low-dose aspirin or dipyridamole) in addition to conventional immunosuppressive therapy. In contrast, 21 patients received only conventional immunosuppressive therapy. The investigators analyzed the cumulative renal response rate, relapse-free rate and change in eGFR in the patients over three years.
Although both groups had the same baseline clinicopathological characteristics, a statistically higher incidence of LN class IV occurred in the anti-platelet therapy treatment group. In the treatment group, patients also had a tendency toward higher diastolic blood pressure and higher titer of aCL-IgG. However, the difference in these two characteristics was not significant. The researchers found no difference in cumulative renal response rate, relapse-free rate or eGFR change between the treatment groups after three years.
ADVERTISEMENT
SCROLL TO CONTINUE
The investigators then evaluated the effect of antiplatelet therapy on patients who were lupus anticoagulant-positive. They found that these patients experienced an improvement in eGFR when they received anti-platelet treatment. The improvements in the lupus anticoagulant-positive subgroup given antiplatelet therapy were reflected in higher eGFR level at Year 3 when compared with the lupus anticoagulant-positive subgroup that did not receive anti-platelet therapy. The antiplatelet therapy-associated improvements were not associated with aCL or β2GPI-IgG positivity. The researchers also note that the lupus anticoagulant-negative subgroup not treated with antiplatelet therapy had more men. In contrast, the lupus anticoagulant-positive antiplatelet treatment group tended to be younger, with a higher eGFR level and a lower chronicity index. However, these differences did not reach statistical significance.
"In our study of patients with LN, a benefit from antiplatelet therapy was only seen in the lupus anticoagulant-positive patients," write the authors in their discussion. "Although the relationship between the subtype of aPL and the development of APSN [antiphospholipid syndrome nephropathy] is unclear, some studies have found a link between lupus anticoagulant, but not aCL and APSN, in SLE patients. It has been suggested that APS may develop in up to 50% of patients with SLE serologically positive for aPL without thrombotic events after 20 years of follow-up."