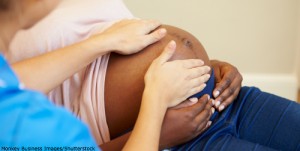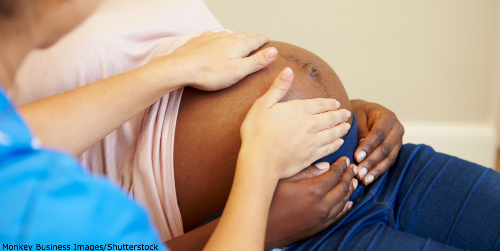 Approximately one-quarter of patients with systemic lupus erythematous (SLE) experience gestational loss, and one-third have preterm birth. Moreover, studies suggest that even in the case of successful pregnancies of women with SLE, as many as 13% of women may experience fetal growth restriction. Additionally, women with SLE are at increased risk of developing preeclampsia, a complication that puts both the mother and fetus at risk.
A recent study provides data that may help physicians use risk stratification and tailored monitoring to counsel women with SLE who are pregnant or considering pregnancy. With her colleagues, Catarina R. Palma dos Reis, MD, an intern at Centro Hospitalar Universitario Lisboa Central, Portugal, describes the risks that women with SLE experience during pregnancy in an article published Aug. 23 in Clinical Reviews in Allergy & Rheumatology. Overall, the researchers report the main risk factor for an adverse pregnancy outcome was the occurrence of lupus flares during pregnancy. The researchers also document that even when monitored in a specialized center women with SLE are considerably at risk for adverse pregnancy outcomes.1
ADVERTISEMENT
SCROLL TO CONTINUE
The retrospective study included 157 women with a mean maternal age of 29.6 years, the majority (61%) of whom had never given birth. The mean time of SLE disease evolution was 6.8 years. A review of the data revealed a mean gestational age at delivery of 37 weeks with a mean neonatal birth weight of 2,808.3 grams (6.2 lbs.). The authors note they did not comprehensively document maternal medication use.
The investigators found that women who experienced gestational loss were more likely to be older (mean age of 33.7 vs. 29.4 years). They also had a higher mean time from the diagnosis of lupus (8.2 vs. 6.4 years) and were more frequently positive for one or more antiphospholipid antibodies (66.7% vs. 23%). When the researchers analyzed the data using one multiple logistic regression model, controlling for maternal age and number of previous gestational losses, the association with one or more antiphospholipid antibodies lost significance. However, the relationship remained when researchers used a different multiple logistic regression model. Thus, the authors identified two risk factors for gestational loss: maternal age with an odds ratio of 1.20 (95% confidence interval (CI) 1.01–1.42) and the presence of antiphospholipid antibodies with an odds ratio of 6.02 (95% CI 1.29–28.13).
ADVERTISEMENT
SCROLL TO CONTINUE
Additionally, the researchers report that women who gave birth at 37 weeks of gestation were more likely to be pregnant with their first child as compared with those who had previously successfully delivered a child. Women who were experiencing their first pregnancy were also more likely to develop chronic hypertension and lupus nephritis than women who had already had a successful pregnancy. When they analyzed the data using multiple regression models controlling for previous preterm birth, number of pregnancies and chronic hypertension, the investigators found the presence of lupus nephritis significantly correlated with the occurrence of preterm birth; its presence increased the odds of preterm birth with an odds ratio of 4.06 (95% CI 1.63–10.12).