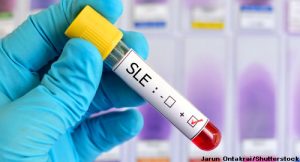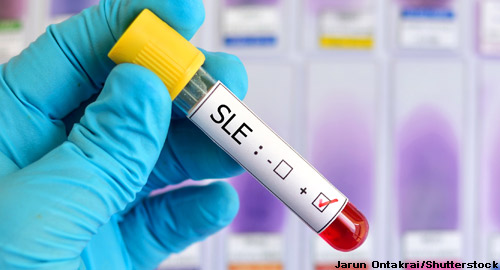 Over the past decade, the understanding of neutrophil biology has grown tremendously. Research has revealed that low-density neutrophil populations, such as low-density granulocytes, may be proinflammatory, whereas polymorphonuclear myeloid-derived suppressor cells are immunosuppressive. Patients with systemic lupus erythematosus (SLE) have elevated levels of both low-density granulocytes and polymorphonuclear myeloid-derived suppress cells. Moreover, in SLE patients, low-density granulocytes are highly susceptible to the formation of neutrophil extracellular traps (NETs), which can lead to immune dysregulation, the activation of plasmacytoid dendritic cells and the myeloid type I interferon axis, and the induction of an interferon gene signature.
You Might Also Like
Also By This Author
The connection between low-density granulocytes and the type I interferon pathway may be particularly important for SLE patients because this pathway plays a role in SLE pathogenesis and disease exacerbation.
ADVERTISEMENT
SCROLL TO CONTINUE
Recent research indicates low-density granulocytes from SLE patients exert proinflammatory effects on T cells. Saifur Rahman of the Allan Institute of Immunology, Seattle, and colleagues note the SLE low-density granulocytes don't exhibit myeloid-derived suppressor cell function. The results, published online April 30 in the Annals of Rheumatic Diseases, are consistent with the idea that low-density granulocytes represent a distinct proinflammatory subset with pathogenic potential in SLE patients. This may be, at least in part, because the granulocytes can activate type 1 helper responses.1
In the study, the investigators compared low-density granulocytes from SLE patients with low-density granulocytes from age-matched healthy controls. They confirmed low-density granulocyte prevalence was elevated in SLE relative to healthy controls. They found low-density granulocytes in SLE patients displayed an activated phenotype and were associated with the interferon 21-gene signature and disease activity. Although both the interferon gene signature and the neutrophil-to-lymphocyte ratio are strong indicators of inflammation, the researchers found the low-density granulocyte-to-lymphocyte ratio associated better with the SLE disease activity index than did the neutrophil-to-lymphocyte ratio.
ADVERTISEMENT
SCROLL TO CONTINUE
After the investigators confirmed the high prevalence of low-density granulocytes across the SLE disease spectrum, they evaluated the immunophenotype of the cells. Although they found few differences between the low-density granulocytes of SLE patients and healthy controls, they found many differences between SLE low-density granulocytes and SLE normal-density granulocytes. Specifically, low-density granulocytes had significantly reduced nuclear area, cell area and cell diameter and a lower nuclear-to-cytoplasm ratio relative to normal-density granulocytes.
All the low-density granulocytes exhibited significantly elevated surface expression of multiple activation markers, including LOX-1, CD63 and the lectin-like oxidized low-density lipoprotein receptor 1. LOX-1 and the lectin-like oxidized low-density lipoprotein receptor 1 markers were previously reported to be primarily associated with polymorphonuclear myeloid-derived suppress cells. CD63 is recognized as a granulocyte activation marker.