Fecal microbial transplant: The latest approach to altering the human gut microbiome is fecal microbial transplant (FMT). Initially introduced as therapy for recurrent C. difficile infection, interest has emerged in the use of FMT as therapy for IBD, with mixed results to date.44,45 Evidently, anyone with a blender and a funnel can do this at home, although one might recommend limiting this to academic centers with proper screening procedures and procedural expertise (http://thepowerofpoop.com/epatients/fecal-transplant-instructions). The safety and utility of FMT for treating the vast majority of rheumatic conditions are currently unknown.
Concluding Remarks
Information about the contents and potential role of the microbiota in inflammatory diseases is rapidly advancing. Animal studies provide compelling evidence for an important role for the microbiota in the pathogenesis of inflammatory diseases. Although most human studies have been associative in nature, some studies have shown prognostic capacity of altered microbial diversity, and measures that alter the microbiota may have a therapeutic effect as well. Whether the next decade will see the emergence of microbiota-based therapies remains to be seen.
ADVERTISEMENT
SCROLL TO CONTINUE
---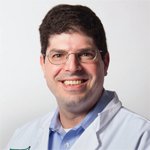 Matthew Stoll, MD, PhD, MSCS, is an associate professor of pediatrics in the Division of Pediatric Rheumatology at the University of Alabama at Birmingham. His clinical and research interests are in pediatric spondyloarthritis and in the role of the microbiome in the pathogenesis of arthritis.
References