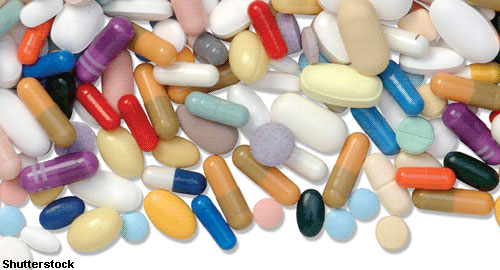 Often, patients with fibromyalgia have chronic widespread pain, sleep disturbance, cognitive dysfunction and poor quality of life. Absent a drug therapy specifically for fibromyalgia, physicians target treatment at these symptoms hoping to decrease associated disability.
Also by this Author
Some physicians prescribe the tetracyclic antidepressant mirtazapine off-label to fibromyalgia patients who have not responded to other treatments. Mirtazapine increases serotonin and noradrenaline levels in the central nervous system. Because those neurotransmitters play a role in pain, sleep and mood, the hope is mirtazapine use may improve some fibromyalgia symptoms.
However, a Cochrane Review has found no difference between mirtazapine (15–45 mg daily) and placebo for any primary outcome in the treatment of fibromyalgia.1 The review notes that although some patients may experience moderate pain relief and better sleep with mirtazapine, these results are difficult to predict. Additionally, mirtazapine can cause drowsiness, weight gain and liver damage. Thus for most fibromyalgia patients, any potential benefits from mirtazapine do not appear to outweigh its potential harm.
Patrick Welsch, a researcher at the Health Care Center for Pain Medicine and Mental Health in Germany, and colleagues published the results of their systematic review online Aug. 6. They note the quality of evidence was low or very low. The authors identified only three studies, all of which were of questionable quality. They described issues of indirectness, imprecision, risk of publication bias and, in some cases, low number of events.