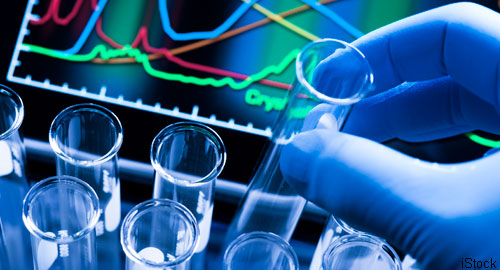 Patients with Sjögren's syndrome (SS) have autoreactive lymphocytes that target external glands. This autoimmune response results in impaired production of saliva and tears, and patients with SS experience xerostomia and keratoconjunctivitis sicca. Although scientists have identified both cellular and humoral immunity to exocrine tissues in patients with SS, unfortunately, our understanding of the pathophysiology of SS has remained primitive.
You Might Also Like
Also By This Author
In general, autoimmune diseases require the presence of both autoreactive T cells and a breakdown in peripheral tolerance. This fundamental understanding of autoimmune disease has led scientists to conclude that the presence of regulatory T (Treg) cells in neonates plays an important role in the suppression of autoimmune disease, particularly in mice. Consequently, scientists in Japan have sought to better understand the role of T cells in autoimmune disease by engineering mice that lack the special genome organizing AT-rich sequence-binding protein 1 (SATB1) so that they can better understand the role of T cells in autoimmune disease.
ADVERTISEMENT
SCROLL TO CONTINUE
SATB1 is expressed in mature hematopoietic T cells, as well as dendritic cells. The SATB1 conditional knockout (SATB1cKO) mice have the SATB1 gene specifically deleted from hematopoietic cells. The mice have been described in the literature as being prone to autoimmune diseases, and they begin to die at approximately 24 weeks of age.1
New study results suggest SATB1cKO mice can be used to investigate the progression and characteristics of SS, providing an important experimental tool. Yuriko Tanaka, PhD, assistant professor at the Toho University School of Medicine in Japan, and colleagues reported that SATB1cKO mice develop major CD4+ T cell infiltrates shortly after weaning, approximately four weeks after birth. The SATB1cKO mice also exhibited a Treg deficiency during the first week after birth. The investigators published their results online Nov. 10, 2017, in the Journal of Immunology.2
ADVERTISEMENT
SCROLL TO CONTINUE
"We recently demonstrated that SATB1 is indispensable for the development of thymic Treg cells, but not for the differentiation of peripheral Treg (pTreg) cells," write the authors in their discussion. "Therefore, the Treg cells in the periphery of SATB1cKO mice are mostly pTreg cells. Because Treg cells derived from SATB1cKO mice suppressed the development of SS in SATB1cKO mice to a degree similar to that of Treg cells from WT [wild type] mice, it is highly possible that both thymic Treg and pTreg cells present a similar suppressive function against activation of T cells involved in the pathogenesis of autoimmune diseases."
Specifically, the investigators reported that, at four weeks of age, the SATb1cKO mice had significantly decreased saliva production relative to WT littermates. When the researchers examined the types of lymphocytes infiltrating the glands of the SATB1cKO mice, they found the mice developed a T cell-dominant immune cell infiltration at four weeks. However, the frequency of B cells gradually increased over time. Likewise, the levels of anti-SSA and anti-SSB antibodies increased at approximately 8 weeks of age, a time that coincided with the lowest level of salivary production.
From their research, the team concluded that SATB1cKO mice lack critical pTreg cells during the first week of life, as well as defective negative selection, both of which contribute to their development of SS.
ADVERTISEMENT
SCROLL TO CONTINUE