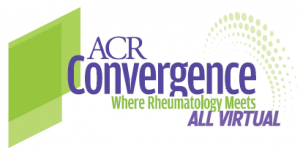 ACR CONVERGENCE 2020—Calcium pyrophosphate (CPP) arthritis was initially described over 50 years ago, and new information continues to emerge about its underlying pathogenesis and clinical presentations over time, according to Ann Rosenthal, MD, Will and Cava Ross Professor of Medicine in the Division of Rheumatology, Medical College of Wisconsin and chief of rheumatology and associate chief of staff for research at the Clement J. Zablocki Veterans Affairs Medical Center, Milwaukee, Wis.
During the session, State of the Art: Looking at the Crystal Ball: CPP Arthritis, Dr. Rosenthal shared the latest information on the pathogenesis of CPP arthritis and its clinical presentation, diagnosis and treatment. She is a recognized leader in the research and treatment of CPP arthritis, as well as a member of the ACR/EULAR working group drafting classification criteria for CPP deposition disease.
ADVERTISEMENT
SCROLL TO CONTINUE
Although no FDA-approved drugs for the treatment of CPP arthritis currently exist, Dr. Rosenthal hopes that will change in the near future as novel pathogenic paradigms emerge that may "improve our ability to treat this disease."
Nomenclature & Classification Criteria
Dr. Rosenthal began the session with a brief discussion on the current nomenclature for CPP arthritis, noting the term pseudogout is outdated. She described common terms used to discuss CPP arthritis. The term CPP crystals refers to calcium pyrophosphate crystals, while the term CPP deposition is used to discuss the presence of crystals in joints. The term CPP deposition disease (CPDD) is used to talk about the clinical syndromes caused by CPP crystals. Acute CPP arthritis is now used to describe what used to be called pseudogout, and chronic CPDD refers to other forms of this arthritis that have a more chronic presentation.
ADVERTISEMENT
SCROLL TO CONTINUE
She expressed excitement about the ideas being raised by the ACR/EULAR Classification Criteria working group. "This will really improve our ability to accurately make this diagnosis, as well as to generate uniform populations of patients for clinical trials," said Dr. Rosenthal.
Rheumatologists are currently aware that CPP deposition has variable clinical presentations that are not mutually exclusive, including asymptomatic chondrocalcinosis and acute CPP crystal arthritis—the most commonly recognized form of CPP arthritis. CPP deposition may present as a chronic arthritis similar to rheumatoid arthritis (RA) or osteoarthritis (OA). CPP crystals are also associated with less common syndromes, such as spinal involvement, Charcot-like arthropathy and soft tissue deposition.
Several clinical features make clinicians suspect CPDD, she said, with the most obvious being aged 60 and older, as well as presence of one of the four Hs associated with the disease (e.g., hyperparathyroidism, hemochromatosis, hypomagnemesia and hypophosphatasia). Specific joint involvement patterns characterize CPP deposition, including involvement of the wrists, second and third metacarpophalangeal joints and the knee. Subcutaneous nodules are not characteristic of CPP deposition and would be more common in gout. Also, compared with RA, the inflammatory pattern in CPDD is not symmetrical, and a sudden onset of symptoms may occur. Often, CPDD presents similarly to OA, but in unusual joints and with radiographic clues, such as chondrocalcinosis and tendon calcification, she explained.